FYI: This post is part of a Simply series to help you identify targeted products for your specific needs. Check out the whole list here: https://simplytwp.com/solutions/
Young Living has so many products to support Everyday Body Tension.
Daily life… leaning over the computer… sitting in the car and at meetings… shoveling (Yep, we have winter here)… gardening… staring down at our phones… you get the idea. Between everyday stress and tension, and the challenges of everyday life, muscle tension sure can get in the way.
What if… there was a way to rub something on…and feel better? Oh, wait, there is! Crazy amazing, actually. We can't wait for you to experience it for yourself!
Something very important to know is that not everything works the same for everyone. Our bodies are all different. You may have to try more than one thing to get the results you want. And we often need to try something for a while to make a shift. The blog will always be here so you can come back learn more wherever you want.
The products under "Best Place to Start" are just that — they are known for this.
Check "Even More Choices" for more ideas.
Go to "What Others Have Said" below, to check out stories of experiences from our whole community. We are here to help!
QUICK:
Best Place to Start:
PanAway Essential Oil Blend**:

This blend is ideal to apply topically after exercise. The essential oils in PanAway include naturally occurring constituents methyl salicylate, gamma-curcumene, menthol and eugenol.***

Deep Relief Essential Oil Blend: Let's talk crazy popular!! This is a roll-on that we always have on hand. It's one of our favorite oils and each account in Young Living can only buy ONE a month. (And, yes, we usually do!) The name describes it well enough!
Cool Azul Pain Relief Cream: This one is amazing! "Cool Azul® Pain-Relief Cream offers fast-acting relief from minor muscle and joint aches… alleviates pain and provides temporary relief from minor muscle and joint aches, arthritis, strains, bruises, and sprains and full-strength cooling relief on contact. Free of synthetic ingredients, this plant-based formula is the perfect natural over-the-counter pain-relief alternative."
Agilease: A supplement that "promotes joint health by supporting healthy cartilage, joint flexibility and mobility, and the body's healthy response to inflammation after exercise." My knees thank me every day!
Even More Choices:
CBD Muscle Rub: CBD + essential oils. So. Good.
BLM (Bones, Ligaments, Muscles): BLM supports normal bone and joint health. These ingredients have been shown to support healthy cell function and encourage joint health and fluid movement. Think about it. Read it again. Do the math.
Ortho Ease Massage Oil: Soothes and warms tired and stressed bodies, helping combat the damaging effects of everyday activities (doesn't that just sound good?). Ortho Ease will leave you feeling relaxed and refreshed. I keep this one by my bedside to rub on my shoulders and lower back before bed. Ahhhh … (And, if you need a little something stronger, try out Ortho Sport Massage Oil!)
Sulfurzyme: Okay, we LOVE this supplement! Here are the facts: Sulfurzyme combines wolfberry with MSM, a naturally occurring organic form of dietary sulfur needed by our bodies every day to maintain the structure of proteins, protect cells and cell membranes, replenish the connections between cells and preserve the molecular framework of connective tissue.* MSM also supports the immune system, the liver, circulation and proper intestinal function and works to scavenge free radicals.* Wolfberries contain minerals and coenzymes that support the assimilation and metabolism of sulfur. 
Cool Azul Sports Gel: Oh, how I love thee! Yep, it's a fave. In fact, it is the product I reach for when I need that sort of somethin' somethin'. There is aloe vera in it which makes it easy to spread on your skin.  Don't be fooled by the "Sport" in its name. Use it anytime your body needs a little extra love.
NingXia Red**: And, here it is again! This antioxidant drink will help in so many ways. Antioxidants help with recovery from physical stresses such as pulls, strains and athletic activities. Ningxia Red also helps your body reduce inflammation. Yep!
Relieve It Essential Oil Blend: Do I need to add more to this one? Kinda thinking the name says it all!
** Items that come in the Premium Starter Kit.
*** Worth a google search. These components are the crucial aspects of the oils!
LINK TO WISHLIST Now, remember your WISH LIST! If Everyday Body Tension is on it and, it is for so many of us, be sure to add the products you find intriguing!
WHAT OTHERS HAVE SAID:
ARE YOU READY? Let's see if these gems from nature are the solution to YOUR greatest challenges. If you are ready to try them out (and get our fabulous community as an added bonus!) go back to the person who connected you to this page or, if you can't remember, click here to order! One of our team members will personally contact you in the next few days! Welcome to the community!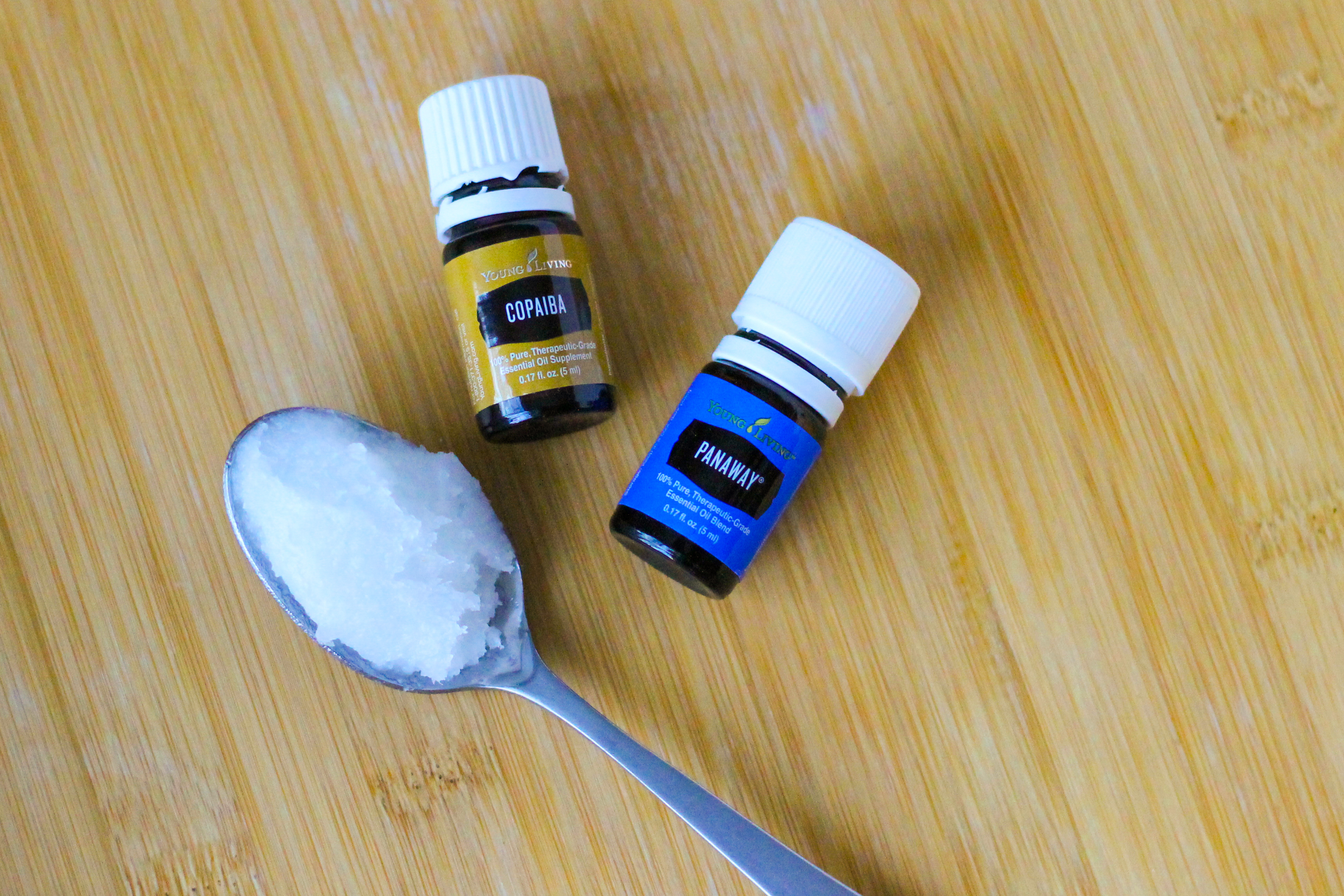 Muscle-Loosening Body Butter
Oh, yes, it is! Absolutely delicious, as a matter of fact. Want to try it? I bet you do!
Ingredients
1/2

cup

Coconut Oil

1

t

shea butter (opt)

15

drops

Young Living Copaiba Essential Oil**

15

drops

Young Living Panaway Essential Oils**
Notes
Slightly warm the coconut oil and Shea butter just enough to make stirring easy if room temp is too cold.  Mix and store in glass jar. Use in small amounts because it liquefies quickly.