FYI: This post is part of a series to help you identify targeted products for your specific needs. Check the whole list here.
Young Living has a bevy of products to help support your ENERGY.
Something very important to know is that because our bodies are all different, not everything works the same for everyone. You may have to try more than one thing to get the results you want. And we often need to try something for a while to make a shift. (Think about how long this has been an issue…) This blog will always be here so you can come back to learn more wherever you want.
The products under "Best Place to Start" are exactly that — they are known for helping with ENERGY.
Check "Even More Choices" for more ideas.
Go to "What Others Have Said" below, to check out stories of experiences from our whole community. We are here to help!
Energy, anyone? Ahem … everyone? Seriously, who couldn't use a bit more energy, right? (And without the negative side effects and addiction issues of sugar and caffeine!)
Do you know I no longer have an after lunch lull? Really.
When I first started with these products, I was suffering from fatigue from too much stress and too little sleep. Ugh. Those groggy afternoons are a thing of the past now! (That definitely sounds like a used car salesman, but I am quite serious and you need to know!) And …
What if you could get twice as much done in half the time?
So let's talk concrete steps. There are a few products we definitely recommend to get more vroom in your step:
Best Place to Start:
NingXia Red**: NingXia Red is Young Living's antioxidant drink and Young Living's best seller world wide — for a reason. OMGoodness, this is truly AMAZING! Once you start using it, you will never go back! All you need is 1-3 oz, 1-2 times a day. Antioxidants affect

every

system of the body, help you recover faster from athletic endeavors AND, yep, here it is,

give you energy.

In fact, what I notice most (as do others) from using NingXia Red are the days I

don't

use it. (As one person said, "I am doggin' it after lunch when I don't drink my Ningxia Red!")
NingXia Nitro:

Okay, people, here it is, our NUMBER ONE FAVORITE YOUNG LIVING PRODUCT TIMES TWO! If you are looking for energy, clarity and focus, this is

your product!

And it is BEST used in conjunction with NingXia Red, (but NOT necessary) We get a boost of maybe 2 energy units from NingXia Red, 4 from Nitro, but together, it's like 12. Yes, there is caffeine, but only about 25 mg (the amount in a cup of green tea) and it comes from green tea extract which is a great form of caffeine to give the brain some clarity. I literally get

twice as much done in half the time.

It's like magic! You have got to at least try it once!

Super B: "Super B™ contains all eight B vitamins and bioavailable chelated minerals to help you maintain healthy energy levels, support cardiovascular and cognitive function, and ease feelings of everyday stress."
Peppermint Essential Oil**: This is a favorite 'go-to' for waking up on a tired morning, getting all the engines fired up for a workout, oh and staying alert to drive on along trip! Here's one of our favorite ways to use our Peppermint — A little minty freshness goes a long way! Put a drop in your hands, swipe your pinky finger into it and wipe the roof of your mouth with it, smelling it all the way… Feel the freshness!
Even More Choices:
En-R-Gee Essential Oil Blend: Oh, yes, there is an oil for that! This oil is a bit "quieter", shall we say. It works on the inside. You rub it right over your adrenals or your big toe or anywhere it feels good for you. (The "Vita Flex" point. Read more about Vita Flex points here🙂
Multi-Greens: This one works from the inside out. Here's what Young Living says about this awesome product: "MultiGreens™ is a nutritious chlorophyll formula designed to boost vitality by working with the glandular, nervous, and circulatory systems.* MultiGreens is made with spirulina, alfalfa sprouts, barley grass, bee pollen, eleuthero, Pacific kelp, and therapeutic-grade essential oils." Basically, it is chock full of all the things you know you SHOULD be doing but, well, eeeew! A couple of these at lunch may also help with the afternoon doldrums.
LINK TO WISHLIST
WHAT OTHERS HAVE SAID:
** Items that come in the Premium Starter Bundle. *** Add these products to your wish list! Finally, we want to help you create energy in a bottle! Well, a spray bottle anyway. We love this recipe and know you will, too!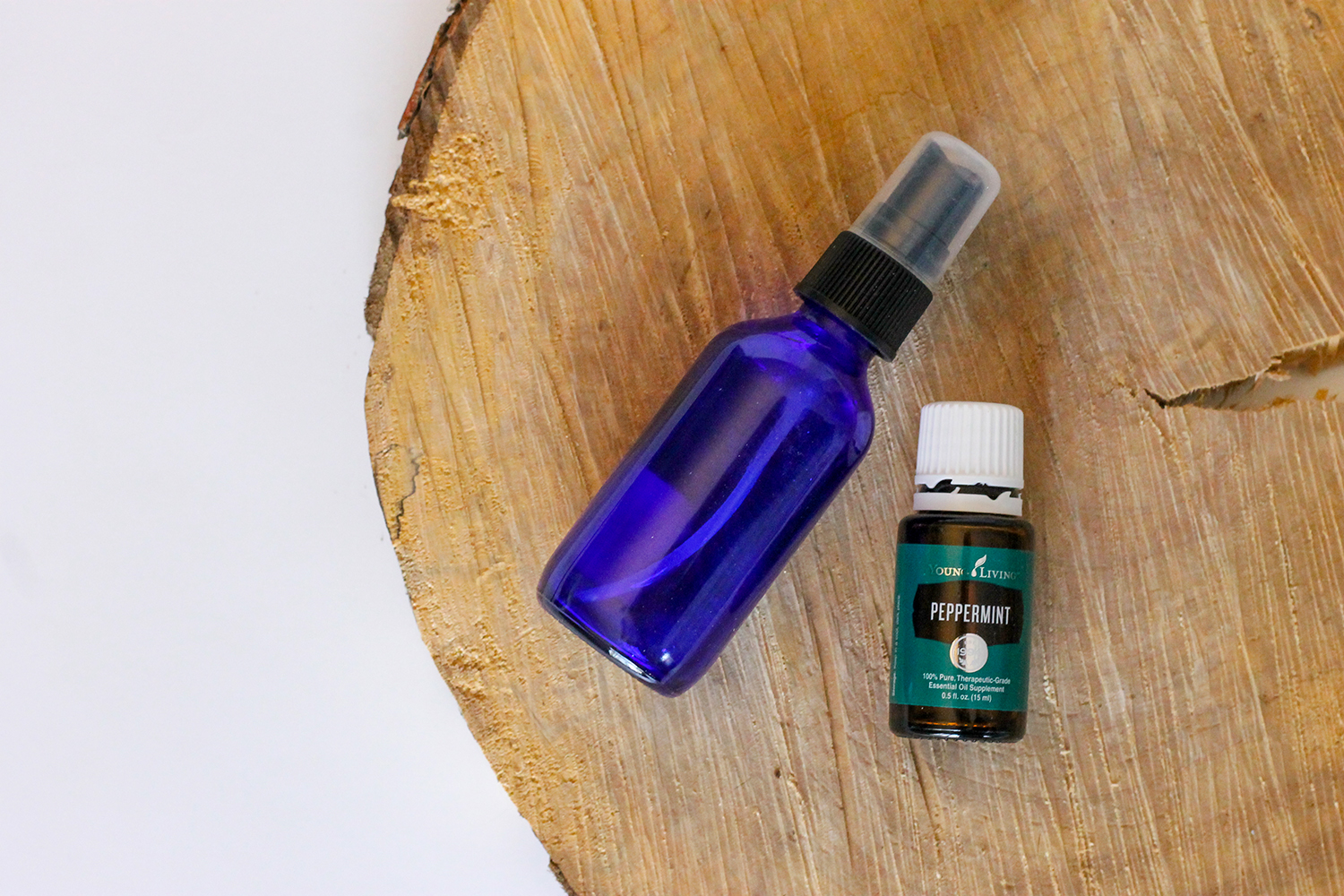 Simple Solutions: Energy, yeah, I need that!
This spray is amazing for simply waking up the system. It is refreshing and revitalizing! Close your eyes, spray your face, and breathe it in. Note: Be sure to keep the eyes closed! Peppermint is not good in the eyes!
Ingredients
4

drops

Young Living Peppermint Oil

Feel free to add more or less to this mix!

2

oz

Vodka or Witch Hazel (opt)

These ingredients keep the oil disbursed in the spray. Alternatively, you can be sure so shake the spray well before each use.

2

oz

Distilled Water