Welcome!
We have a couple of things for you…
Let's get started…on this page:
Watch this SUPER QUICK video.
We have a question for you.
Check out our podcast – we have a few favorite episodes you might enjoy!
We have a question…
DO ANY OF THESE GET YOU EXCITED? (You can choose more than one! 🙂 )
Lose weight?
Experience less joint pain?
Sleep more deeply?
Have more energy?
Better focus?
Reduced bloating?
Improved GI issues: constipation, diarrhea, reflux?
Let us know!
Reply to the first email and tell us what you are most excited about!
Check out our podcast:
SIMPLY :: the wellness podcast
While you are waiting for our masterclass, check out our podcast and start learning!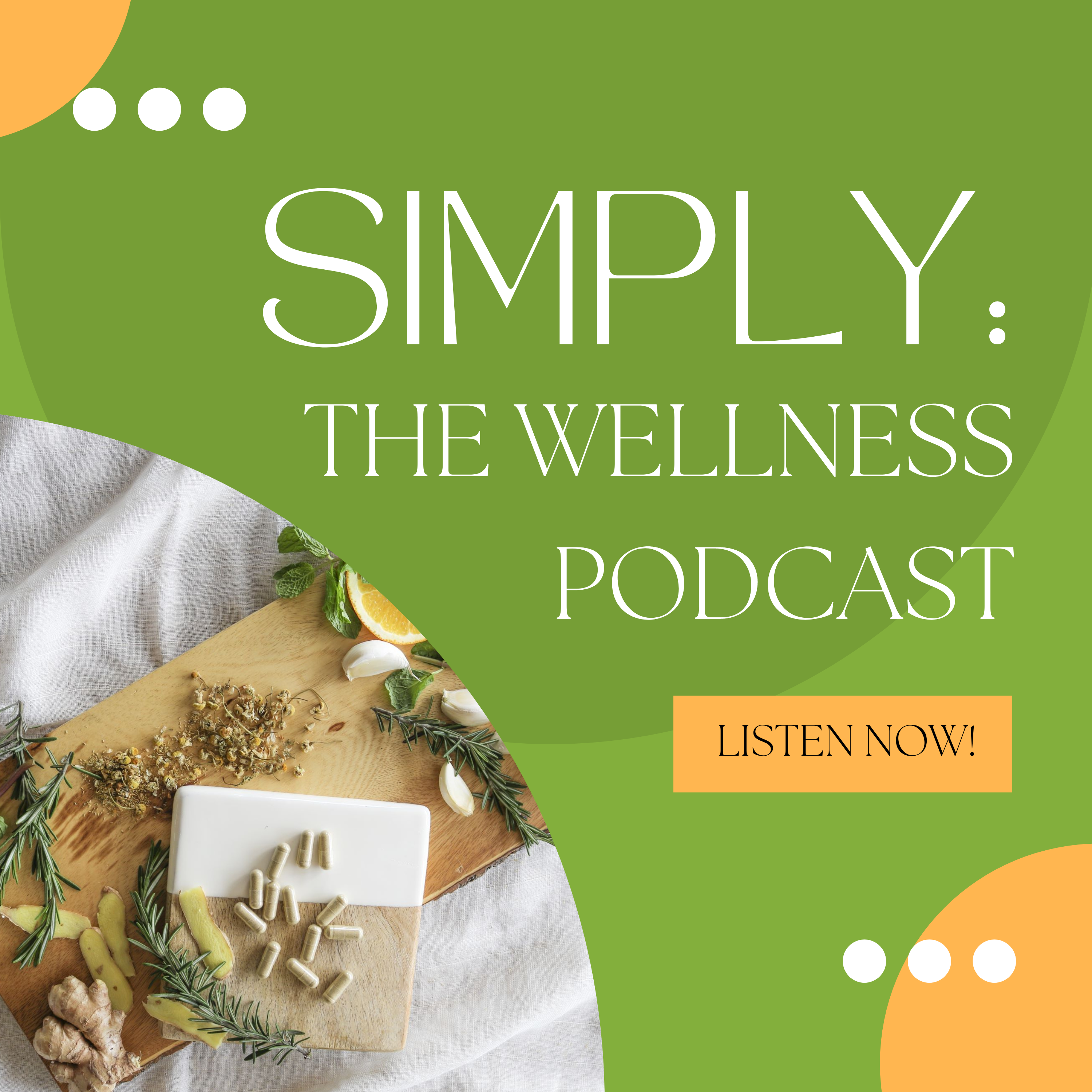 Here are our most popular episodes:
#1: 3 Surprising Reasons We Don't Do What We Think We Should Do
#2: Wellness Basics: Where EVERYONE Needs to Begin (Yes, Everyone!)
#9: You CAN Move Beyond Self-Judgment!
#10: Why Self-Care Can Be Hard – And 5 Ways to Make it Feel Less Selfish 
#12: Overthinking Much: An Easy Tip to Get Out of Your Head
#14: 3 Simple Changes – Make a Huge Difference on Your Body
#15: 7 Ways to Truly Reach…Ahhhhh…. | Let's Relax
#17: Habit Hacks: Want to Incorporate a New Habit? Try a Challenge!
Our podcast is available on all major platforms. You can find direct links here: