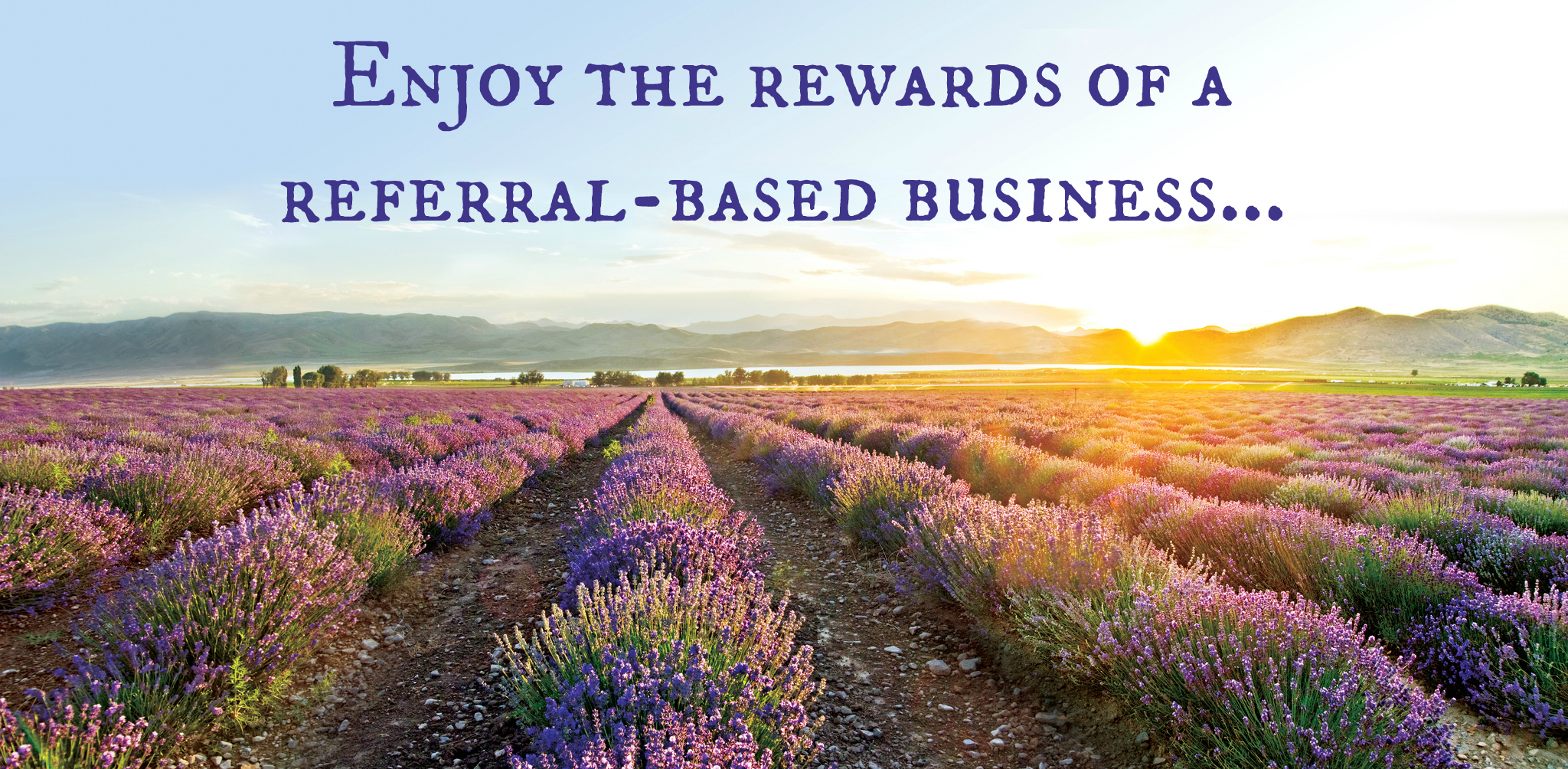 If it hasn't happened yet…it will probably happen soon…
Now we want to be very clear, you don't ever, ever, ever have to "do the business", BUT did you know there is another way to earn a little extra change without stepping into the business?
Chances are you are going to love the products and what they do for you. You are going to begin to look and act differently, with more vibrancy and energy. You will probably begin to shout the praises of the products without realizing it AND/OR people are going to notice and ask you questions.
It really is just a matter of time before someone wants to either try one of the oils you have been RAVING about or maybe even ask about how they can get hooked up with the same goodies you have.
Young Living is a referral-based business. That means if you refer someone, you earn the thank you check! (And you don't have to do the business!) All they need to do is add your number to the Sponsor and Enroller spaces on the registration page. (And that Thank You check is quite lovely — $50!! Who couldn't use an extra $50?) AND it is a GREAT way to pay for your kit!
You refer people all the time to great restaurants, movies, your favorite massage therapist, chiropractor, pediatrician. In this business, when you refer, Young Living thanks you with a check.
If you are ever interested in learning more about consciously earning some serious coin with this business,talk to us. Meanwhile, just share with peeps who ask!
Enrolling Peeps – Easy, Peasy!
Check out the super quick video on the right here talking you through how to enroll your friend to receive her/his VERY OWN Starter Kit! (Yep, quick. Only 1:22. It's that easy!) Just click on the image to get it started!