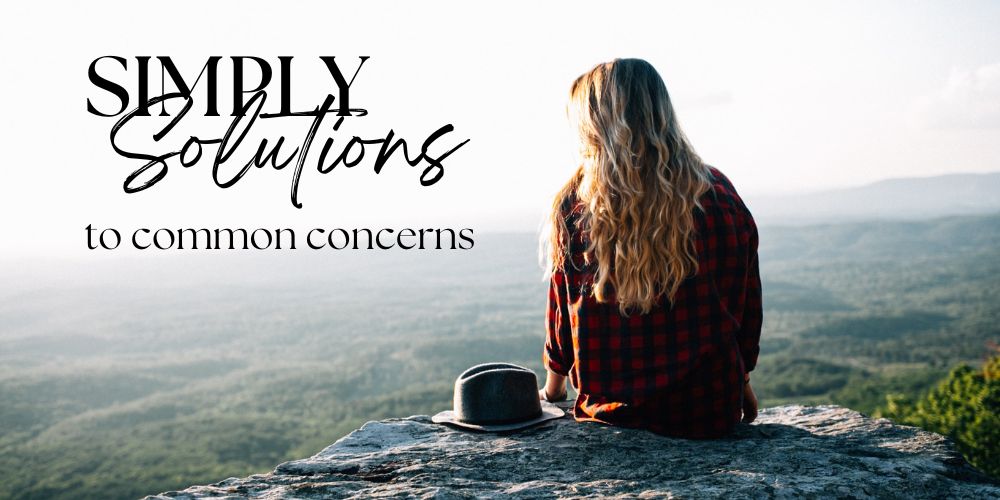 How Young Living might support you…
We know we don't know what your greatest challenges are.
But I bet we have guessed correctly on a few of them!!
We also know the sheer number of Young Living products can be overwhelming and finding time to talk to one of us can be hard.
So we put together this resource for you to help you get started.
If you are brand new to Young Living and would like personal support, we are here for you! Click on the "Contact" link in the upper bar menu and we will personally reach out to you.
Prepare to have your MIND BLOWN!

If you aren't familiar with Young Living and essential oils yet, you are gonna LOVE this! These gifts from nature are incredibly potent and powerful. (Of course, I am speaking ONLY of Young Living Essential Oils — not all oil brands are made alike and you need to be VERY careful to not only get oils that are prepared in such a way to preserve every ounce of therapeutic benefit from them!)  They can help you in so many MORE ways than you can even imagine!
Let's Focus! No More Brain Fog!
Healthier Homes: Greening Up Our Homes
More Va Va Voom in the Bedroom