Welcome to Young Living Oils
and Your Simply Serendipity Community
Young Living Essential Oils are a strategic addition to your Yoga business
AND a lovely addition to your home wellness kit.
Benefits of our community
:
Who you sign up with makes a difference. Unlike any other product you purchase, with Young Living you also get a community. Not all communities are alike. You want to find a community who will support you with education & mentorship so you can get the most out of your investment. 
We can support you in building a Young Living business specifically for your Yoga business.
We can support anyone in your friends and family who aren't Yoga Teachers to build their business.
AND we have many ways to support the people who purchase through you to educate them on the products and the business opportunity.
When you order through a member of Simply Serendipity or our referral link below, you get a bevy of additional benefits:
Full access to the Young Living for Yoga Teachers Business training.
Full access to our oily resource: Oily U. (Check out the member resources here.)
Access to our vibrant, FB community: Sharing Essential Oils with Simply Serendipity.
Access to our business training & mentorship.
Monthly Wellness Challenges
Monthly Educational Classes
Giveaways, community, and more
Check out our Oily U Resource
Time to order & save!
If you were referred by a current member of Simply Serendipty, have them help you sign up. Otherwise, click here and we will hook you up with your personal product & business mentor. (Be sure to add in the Business Essentials Kit once you get to the cart.)
Are you ready to get some oily goodness sent directly to you? I can't wait to personally help you get started on your oily journey! (Have questions, happy to help! Email me: LauraErdmanLuntz [at] gmail [dot] com.)
Let's talk about your ordering options. Young Living Essential Oils are only available for purchase online. Before you make a decision, let's take a closer look at these options.
How to access a 24% discount:
The best way to purchase is to get access to the 24% discount. There are two ways to do it:
Placing a single, 100pv order (about $100).
Ordering something in a subscription – ordering to get it monthly (or every 2 or 3 months). Any one item on subscription gets you access to 24% off of any purchase.

 (And you can cancel anytime – no reason not to!)
Loyalty Rewards
When you order a minimum of 50pv (about $50) each month, you also get access to wonderful rewards.
1-3 months: 10% back in points
4-23 months: 20% back in points
24+ months: 25% back in points
Premium Starter Bundles
While you can start with ANY products, our very best deal for your money is one of the Premium Bundles.
The first 4 choices are Essential Oils Premium Bundle – and the only difference is the diffuser.
Scroll down to learn more about the other three kits. (One with Thieves products, Ningxia Red and the Savvy Mineral makeup line.)
My Recommendations for Yoga Teachers
I recommend the Premium Starter Bundle with Desert Mist Diffuser to begin.
For Yoga, you will want a diffuser and oils and these oils are a great starting point.
You will also want to add the Business Essentials Kit. That gets you started as a Brand Partner with Young Living.
If you want more, my next recommendation is to add the Thieves Bundle and then Ningxia Red, and then supplements those products will be popular with your students so getting to know them and fall in love will be very beneficial for your business.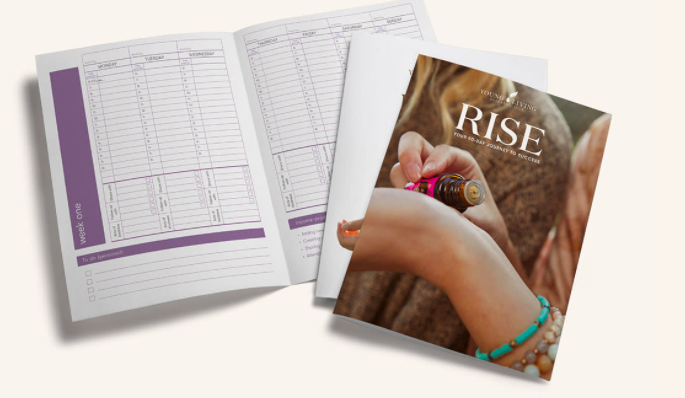 Business Essentials Kit ($30)
The Business Essentials Kit gets you started as a Brand Partner with Young Living. It includes everything you need to take advantage of Simply Serendipity's Business Training, the training booklet, tracking booklet, 3 months of Young Living's personal website to help you grow and so much more!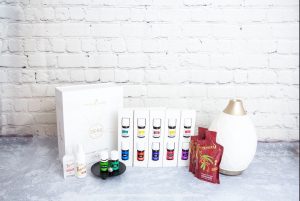 Premium Starter Bundle ($165+)
Includes 5 ml bottles of these oils: Lavender, Valor, Panaway, Raven, Frankincense, Peppermint Vitality, Thieves™ Vitality, Lemon Vitality,  DiGize Vitality, Citrus Fresh Vitality. Plus you receive a 5ml BONUS bottles of Stress Away and Peace & Calming, an AromaGlide roller fitament, two NingXia Red 2-oz sample packets, Thieves Hand Sanitizer and Thieves Sanitizing Spray. This kit is only $165 and contains more than $400 worth of product. Yep more than half price! It really is the best bang for your buck.
PLUS: You get to CHOOSE the diffuser you want! Choose one:
–> This kit is perfect if you are ready to get into the oils.  These oils are the best starting place and introduction to the oils. It is full of oils that you, well, use everyday.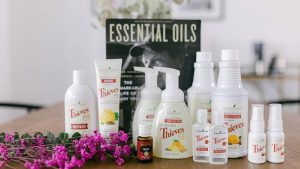 Thieves Premium Starter Bundle ($125)
Thieves, Thieves, oh how we love thee! Thieves® was created based on research about four thieves in France who covered themselves with cloves, rosemary, and other aromatics while robbing plague victims. This proprietary essential oil blend was university tested for its cleansing abilities. It is highly effective in supporting the immune system and good health. This kit is amazing! It contains some of of home and personal care products infused with the pleasant, spicy aroma of the proprietary Thieves® essential oil blend! This kit includes: Thieves essential oil 15ml, Thieves AromaBright Toothepaste, Thieves Mouthwash, two Thieves Cleaners, two Foaming Handsoap, two Thieves Sprays, two Thieves Hand Sanitizers. The retail value of everything in this kit is almost $240!
–>  This Starter Kit is ideal for those wishing to replace harmful chemicals in the home with powerful, natural alternatives.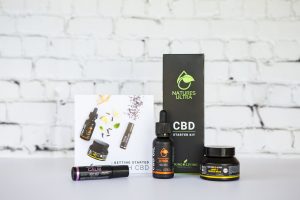 CBD Premium Starter Bundle ($165/$250): 
Discover what CBD can do for you! Our CBD Premium Starter Kits are available in two strengths, so you can pick the potency that meets your needs. Each kit contains a selection of Nature's Ultra favorites—the only CBD products on earth to contain Young Living essential oils and be backed by a Seed to Seal® quality commitment. By combining pure essential oils with 0.0% THC CBD, these introductory collections give you the best that nature has to offer. Get ready to transform your life with botanically based CBD solutions today!
Your Extra-Strength CBD Premium Starter Kit includes:
Calm CBD Roll-On, 600 mg
Citrus CBD Oil, 1,000 mg
CBD Muscle Rub, 600 mg
Getting Started with CBD brochure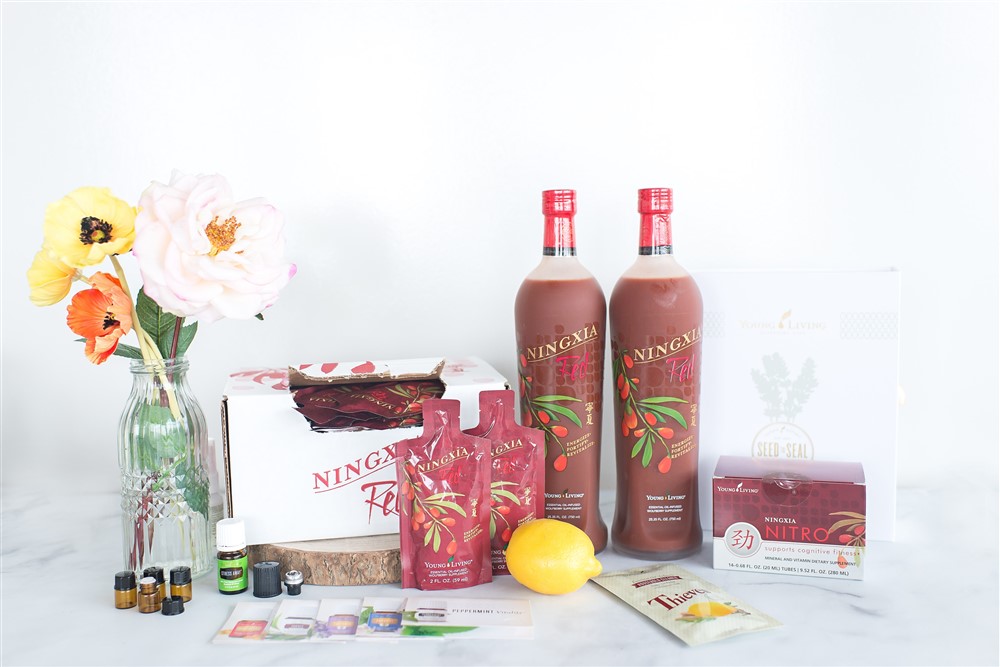 Ningxia Red Bundle ($125)
Power your life with a delicious blend of nutrient-rich wolfberry puree, superfruit juices, and pure essential oils. Formulated to support wellness for every lifestyle, NingXia Red® is a unique, powerful drink that will help you make the most of every day. This starter kit includes favorite NingXia Red® products, including our top-selling cognitive fitness booster, NingXia Nitro™!
Your NingXia Premium Starter Kit includes:
NingXia Red 2-pack
30 NingXia Red Singles (2 fl. oz. ea.)
NingXia Nitro
Essential Oil Magazine
Time to order your kit! Let's get you started!
If you were referred by a current member of Simply Serendipty, have them help you sign up. Otherwise, click here and we will hook you up with your personal product & business mentor.