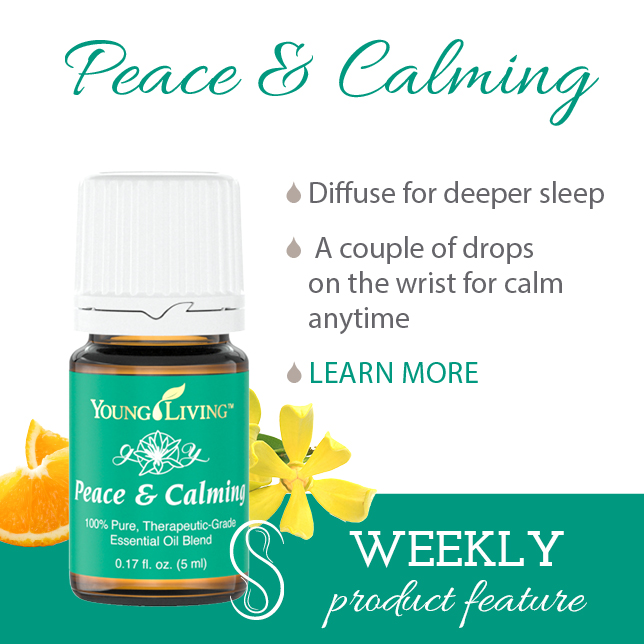 Let's face it, life can be a whirlwind of activity! I'm sure we've all experienced that feeling of being pulled in multiple directions all at one time, our heads swirling and wondering how to keep up! Although it is tempting to just go-go-go, it is important to find some peace and quiet amidst the chaos of daily life. We need to remember to make time to relax and replenish.
Guess what?! Young Living has some great products to support you in finding some peace and calm if you simply allow it to become part of your daily routine.
One of our favorite oil blends just so happens to be called Peace & Calming®. Just hearing the name begins to relax my body. Peace & Calming is a gentle, fragrant blend that consists of 5 calming oils: Tangerine, Orange, Patchouli, Ylang Ylang and Blue Tansy. When diffused, it helps calm tensions and uplift the spirit, promoting relaxation and a deep sense of peace. This blend is in our diffuser every night to promote a restful night of sleep. Peace & Calming may be especially calming and comforting to young children after an overactive or stressful day.
Product Tips from Young Living:
Massage Peace & Calming essential oil blend on the reflex points of the feet and back of the neck for a soothing and relaxing effect.
Rub Peace and Calming essential oil blend on feet to release tension and promote a good night's rest
Rub Peace & Calming essential oil blend behind overactive pets' ears after an afternoon of playing with the kids.
Safety Precaution: Avoid exposure to direct sunlight for 3 to 6 hours after use.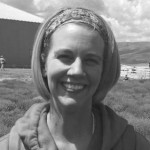 Kellie Tasto: Hi, I'm Kellie! I was born and raised in Minnesota, the land of 10,000 lakes. Yes, I grew up loving the outdoors and being on the lake. Only seems fitting to delve into the natural, soul-soothing world of essential oils.