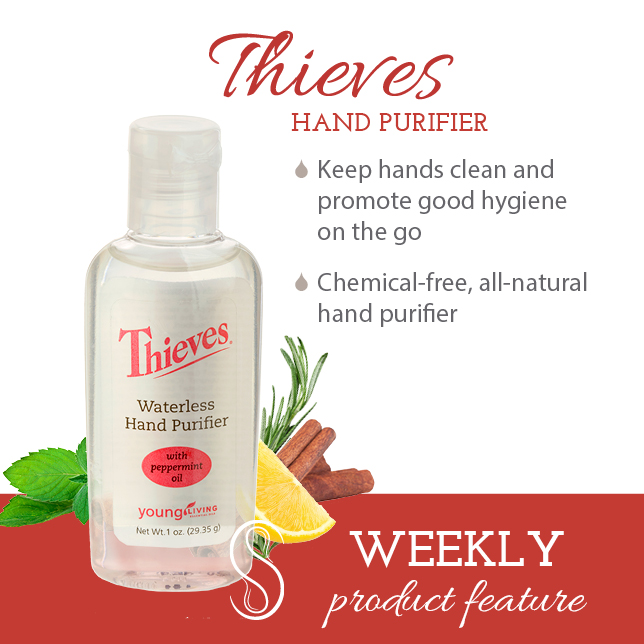 Germs and Springtime. Springtime and germs. They go hand in hand, don't they? Seems that the change of season can leave us vulnerable to germs of all sorts. Then there are grocery carts, restrooms, doctors' offices, door handles … With our full, active lives, we are constantly exposed to germs and when we don't have a place to wash with soap and water … voila!  Thieves® Waterless Hand Purifier to the rescue!
Until I found Thieves Waterless Hand Purifier, I never wanted to use hand sanitizers – the thought of rubbing those chemicals into my hands just made me cringe! Then I found Thieves …
The Young Living website tells us: 
Thieves® Waterless Hand Purifier is an all-natural hand purifier designed to cleanse and refresh the hands. Thieves Waterless Hand Purifier can be used by adults and children to keep hands clean and promote good hygiene, without the use of water. Dermatologist tested.
Special Benefits 
Due to the "leave-on" nature, when the ethanol evaporates, Thieves essential oil blend remains on the skin to continually purify long after application.
Contains active skin-moisturizing ingredients, including natural aloe vera and vegetable glycerin to moisturize and condition the hands.
Handy places to stash a bottle:
Bag or Purse
Desk
Car
Front door
Sinks
Kids' backpacks
Lunch box
Wherever you need one most!
While many hand purifiers also contain isopropyl alcohol (which can be an irritant for skin and respiratory system), Thieves® Waterless Hand Purifier does not. Only safe, natural ingredients are used. Peppermint essential oil is used to denature the ethanol in this product, rather than commonly used synthetic chemicals.
Ingredients
Denatured ethanol SD-38B (denatured with Peppermint Essential Oil), water, aloe barbadensis leaf, vegetable glycerin, syzygium aromaticum† (clove) flower bud oil, citrus limon† (lemon) peel oil, cinnamon verum† (cinnamon) bark oil, eucalyptus radiate† leaf oil, rosmarinus officinalis† (rosemary) leaf oil, and hydroxylpropyl cellulose.
Extra Tips:
Keep a bottle of Thieves® Waterless Hand Purifier by the front door. Anyone who enters your home can sanitize upon entering.
Use a napkin and a small drop to clean your desktop.
Stow a bottle with your camping gear.
Use before going into a restaurant.
Where do you most need a bottle today?
Safety warnings
Keep out of eyes, ears and nose. Flammable. Keep away from fire or open flame.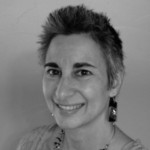 Natalie Luntz-Martin:  Inspiring freedom and possibility through coaching, workshops and oils!