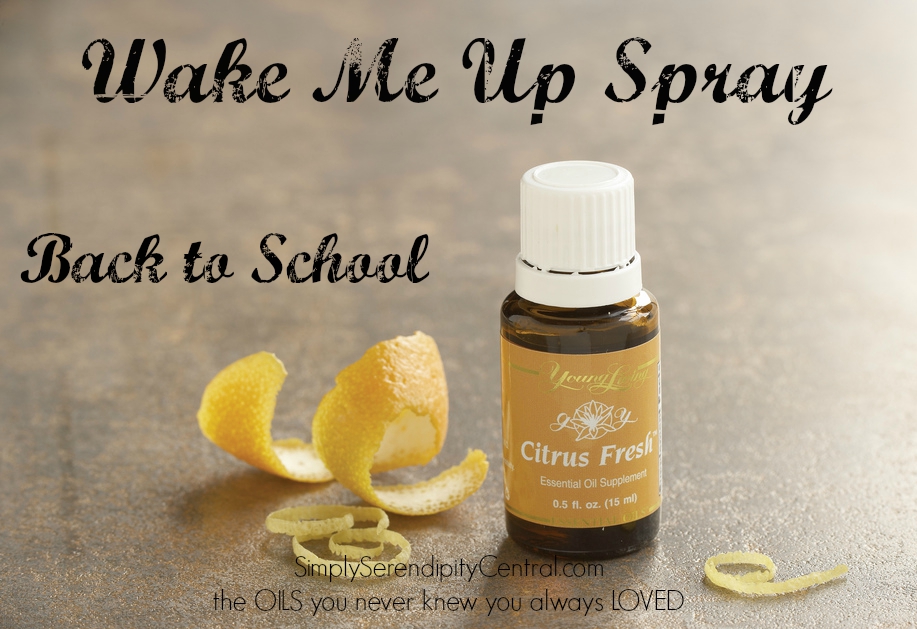 This is the first of a series of posts we are doing for helping your transition and your kids transition into school a little easier.  These posts will go over ideas on how to use Young Living's amazing products and oils to get everything out of your day! 
Sometimes it is hard to get your kids up in the morning.  Here are a couple of quick and easy ways to get them out of bed.
Citrus Fresh is a great pick-me up.  Begin diffusing the oil in your childrens' rooms ten minutes before you need to wake them up.
Need something a bit stronger? Create a Wake Me Up spray with the oil and spray around the pillow.
Wake Me Up Spray:
Shake well before each use.
Tune in over the next 7 days for even MORE suggestions to help your children get the most out of their school day.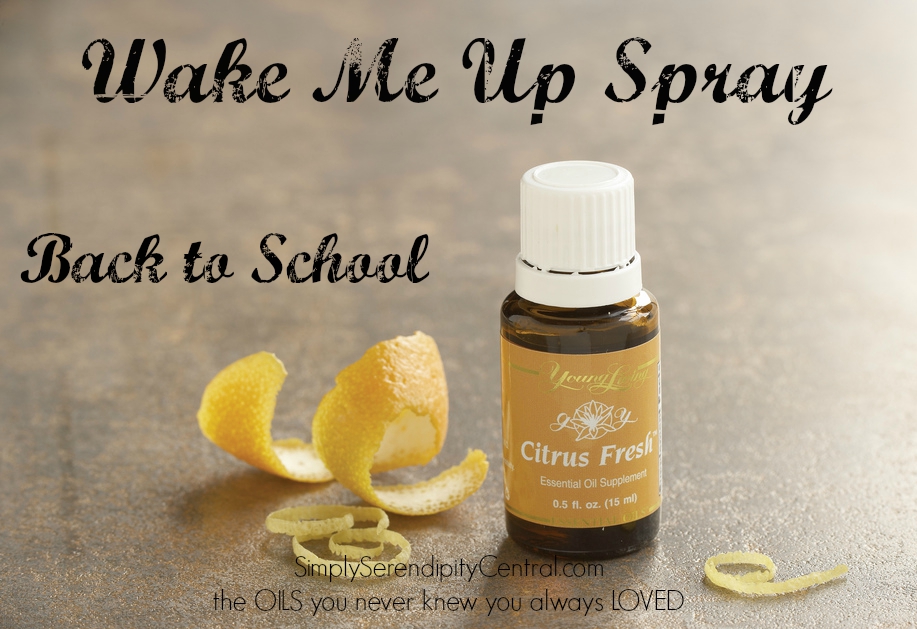 Wake Me Up Spray
A wonderful spray to help get your kids out of bed.
Ingredients
2

oz.

Spray Bottle

Distilled Water

5

drops

Citrus Fresh Essential Oil Blend
Notes
Shake well before each use.