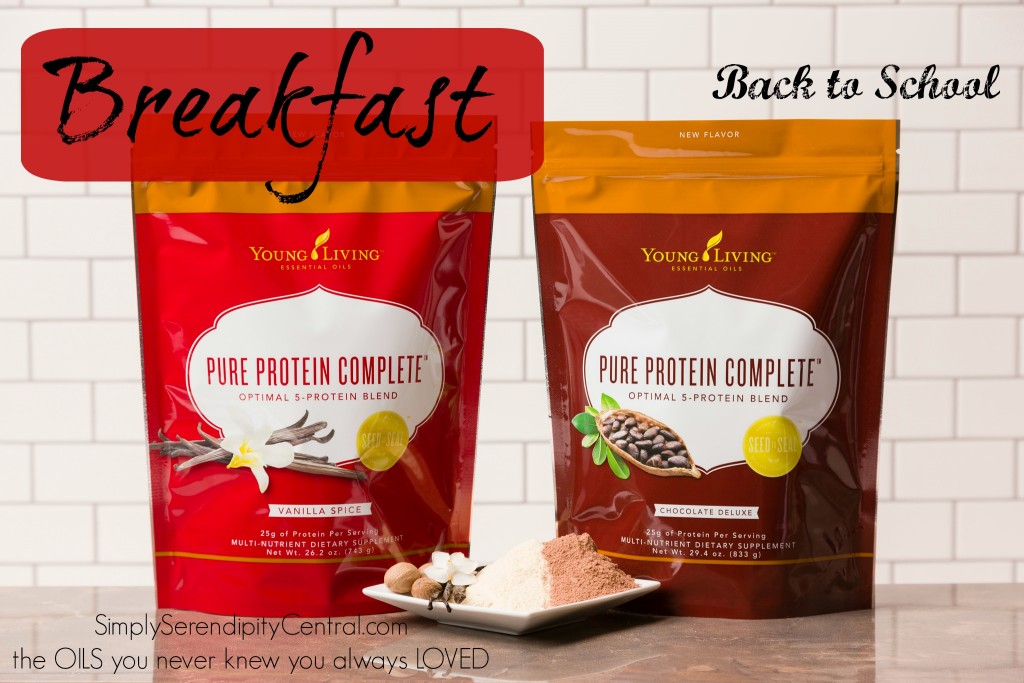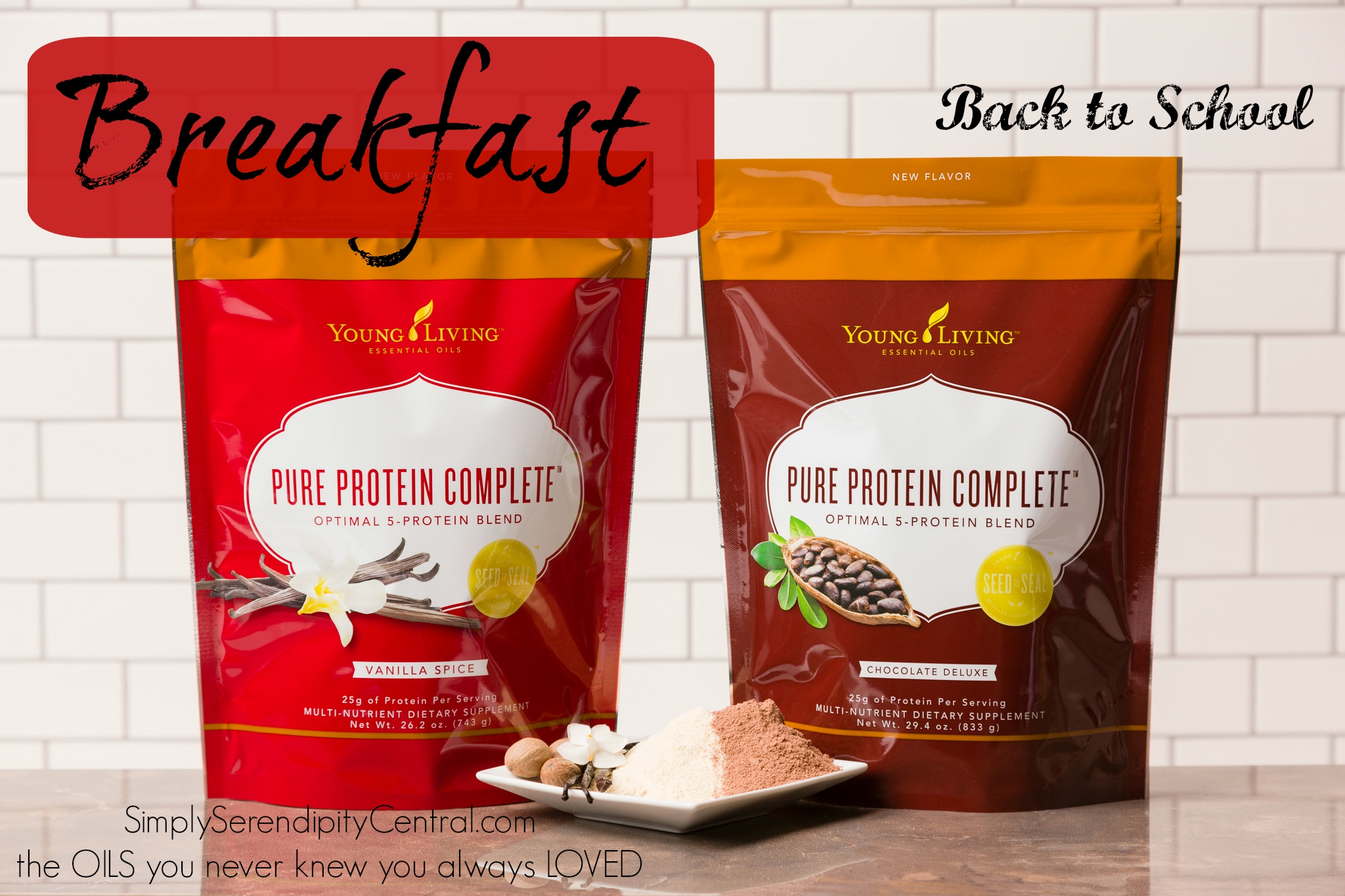 We all know breakfast is the most important meal of the day but with our busy schedules, it is easy to skip it or turn to fast, not as nutritious, foods. Young Loving has several choices for starting your day off quickly to set you up with sustainable energy.
Ningxia Red: Have you started drinking Ningxia Red yet? It is a powerful way to boost your energy. 1-2 ounces for school-aged kids is a perfect start to their day.
Two ounces of Ningxia Red has the nutritional equivalent to:
230 grams of Blueberries
140 grams of Cherries
4 Pomegranates
2 Plums
And so much more!
Here are three suggestions for enjoying your daily Ningxia Red:
Straight: It is delicious all by itself!
Add 1-2 drops of your favorite oil: We enjoy Copaiba Vitality,  Tangerine Vitality (or any citrus Vitality oil) .
Or add an ounce to your favorite smoothie recipe.
Pure Protein Complete: High protein breakfasts are great for sustainable energy throughout the day. Young Living has newly formulated Pure Protein Complete powder drinks you can make into delicious smoothies. It comes in two flavors, chocolate and vanilla chia.
Pure Protein Complete is soy and trans-fat free, has a balance of amino acids, supplies protein metabolism support, and is an excellent source protein.
Recipe #1:
Place ingredient into a blender, blend until smooth. Serve cold.
Recipe #2:
Place ingredient into a blender, blend until smooth. Serve cold.
Want to enjoy our entire series for Back to School posts?
Join us for the next 5 days for more posts on how to send your child to school with Young Living!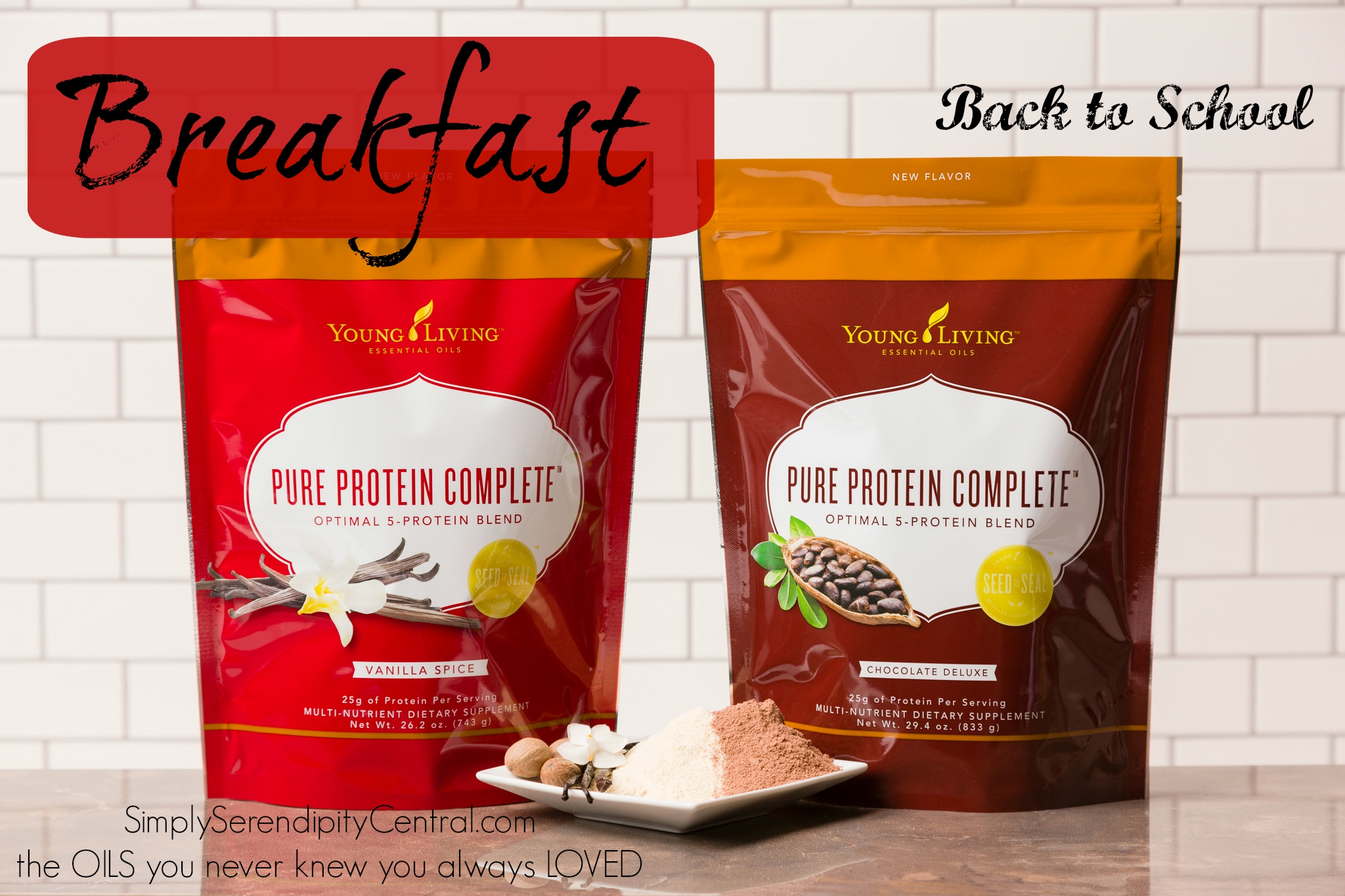 Pure Protein Complete Smoothie
Ingredients
1

cup

Unsweetened Vanilla Almond Milk

1

cup

Ice

1-2

scoops

Pure Protein Complete (Chocolate Deluxe)

1/4

cup

Natural Peanut Butter

(or other nut butter)

1

banana
Notes
Place ingredients in a blender and blend until smooth.  Serve cold.