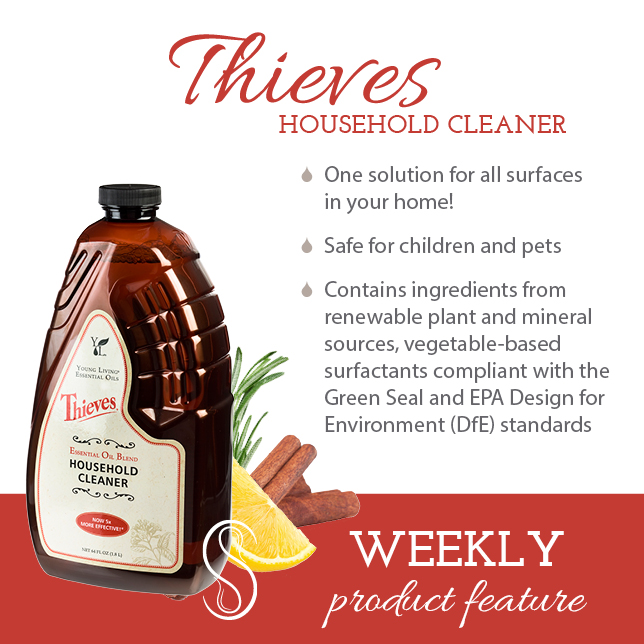 Remember when cleaning the house involved opening all the windows, a mask and rubber gloves just to keep you and your family from being exposed to all the noxious smells and toxic chemicals found in most cleaners?
Are you still doing that when you clean? Well, never fear, because Young Living has an incredible product that will replace all of the cleaners you use in your home.
The Thieves® Household Cleaner is an all natural and nontoxic cleaner. And it's the only cleaner my family uses. I know it's safe around kids and I don't have to worry about the furbabies picking it up on their paws and getting sick from it.
Here is what Young Living has to say:
"The improved Thieves® Household Cleaner has increased cleansing power and an even safer, more sustainable formulation. The new formula contains ingredients from renewable plant and mineral sources, vegetable-based surfactants compliant with the Green Seal and EPA Design for Environment (DfE) standards, and even more Thieves and Lemon essential oils for extra cleaning power."
Plus, the bottle is 100% recyclable.
Tips for using Thieves Household Cleaner
Spray all surfaces to get rid of anything nasty (kitchens, bathrooms, you name it, we use Thieves Household Cleaner on it)
Add a capful to a load of laundry that sat in the washer for too long to get rid of that musty smell
Spray and wipe windows and mirrors – seriously, they will sparkle
Add a capful to your toilet bowl to remove stains and residue (and anything else that's hanging around)
Give your fruits and veggies a bath to clean any waxy residue and other sediment picked up from being handled at the grocery story, when your produce is done bathing simply rinse with clean water before eating
Yes, you read that last one right. Not only can you clean your toilets with Thieves Household Cleaner, you can also clean your fruits and veggies with it. How many cleaners can you say that about?
It's surprising how long a bottle will last. Check out these dilution ratios:
Light degreasing 60:1
Medium degreasing 30:1
Heavy degreasing 15:1
Floors 100:1
Walls 30:1
Upholstery, fabrics
Carpet spotting 40:1
Carpet 100:1
Glass 320:1
Pots and pans 100:1
Hand cleaner 1:1
Safety warnings:
Before cleaning upholstery, fabric or carpet, perform a spot test in an inconspicuous location
Discontinue use in the unlikely event of staining or skin irritation
Don't take internally
Keep out of reach of children and pets
Do you have any other uses for Thieves Household Cleaner?
We'd love to hear from you!
Leave us a comment!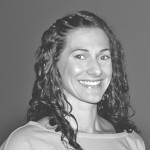 Mel (short for Melissa) Miller: I have fallen in love with the oils and with the business. I fondly call myself "oily obsessed" or an "oil geek" and love sharing my obsession and geekiness for the oils and the biz with others!