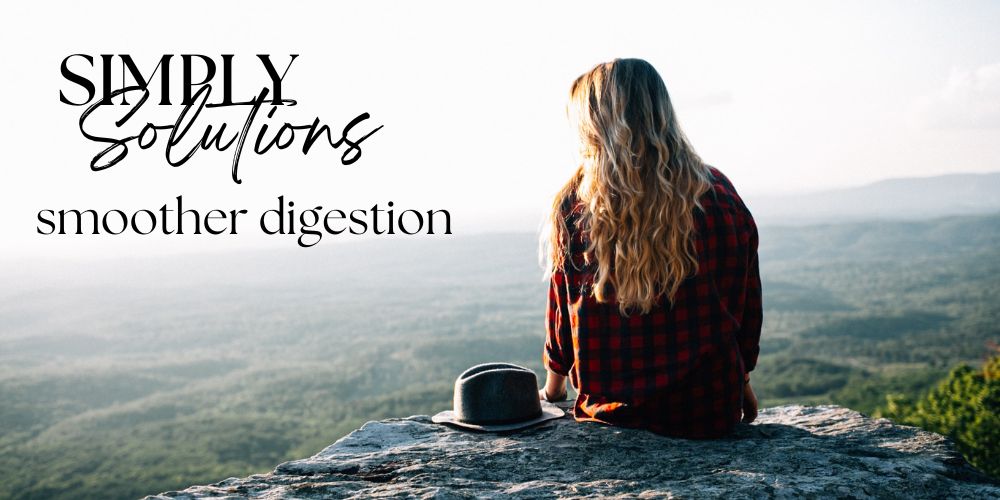 From
SIMPLY :: the wellness place
a community with heart and compassion to guide you on your wellness journey
who partners with Young Living, a company with heart and compassion
Yes, it's time for bathroom talk!

But here's the thing…most of us need it. 🙂
So let's get "going"….
Sorry, if we are going to talk digestive issues, we gotta make a joke to keep it light!
But doesn't digestion that "runs smoothly" sound good??
We ALL suffer from occasional digestive "stuff". What if we could keep this system stronger? Oh, yeah, we can!
There are quite a few products that you can use that will keep your digestive system running smoothly so let's take a look!
Let's talk support!
So let's talk concrete steps. There are a few products we definitely recommend to help out!
Best Place to Start: The products under "Best Place to Start" are exactly that — they are known for helping with ENERGY, the quintessential products, of you will.
Even More Choices: Check "Even More Choices" for more ideas. These are products that may be known for other things but people have found they also helped with their energy.
What Other's Have Said: Go to "What Others Have Said" below, to check out stories of experiences from our whole community. We are here to help!
Best Place to Start: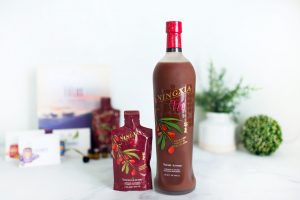 NingXia Red is Young Living's antioxidant & anti-inflammatory drink and Young Living's best seller world wide — for a reason. OMGoodness, this is truly AMAZING! Once you start using it, you will never go back! All you need is 1-3 oz, 1-2 times a day. Antioxidants affect every system of the body, including your digestion!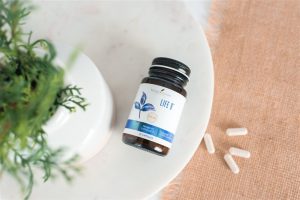 A simple addition for people looking to optimize their digestive and immune system health, Life 9 helps maintain healthy intestinal functioning, supports crucial diversity within your gut microbiome, and helps replenish healthy bacteria to keep your body going strong.
With over 17 billion live cultures, Life 9 is a favorite for those who struggle with common gut discomfort. Named for the nine varying bacterial strains found in this once-daily capsule, Life 9 can be added to your supplement rotation to give your gut all the little helpers it needs to do its job right.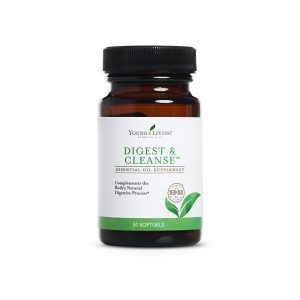 Each gel capsule contains Fennel, Anise, and Ginger essential oils to support digestion; Peppermint and Caraway essential oils, which have been used for centuries to ease occasional digestive discomfort; and Lemon essential oil, which has been used as a traditional method to stimulate digestion. These ingredients work together to support your overall digestive health in a targeted-release capsule for ideal absorption.* 
We love to travel with this gem, when our eating can be out of our comfort zone and cause upsets.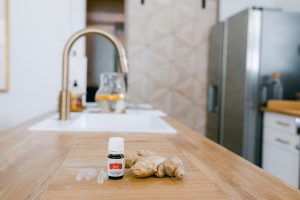 Made with essential oils from plants long associated with digestive support, DiGize Vitality is a great complement to any meal, so you can enjoy the food you eat and the people you dine with!
DiGize Vitality includes oil from fennel seeds—which some cultures munch on after meals—as well as Ginger, Peppermint, and other powerful oils. This rich, potent blend of essential oils gives DiGize Vitality a spicy scent and flavor that supports your digestive system.*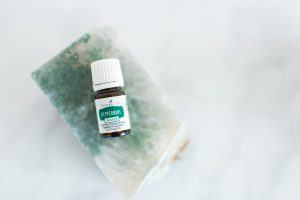 Peppermint Vitality essential oil has a minty, refreshing flavor that can be used to enhance the flavor of food and beverages. In addition, when taken internally, Peppermint Vitality supports healthy digestive function and gastrointestinal comfort and may help alleviate motion sickness and calm occasional stomach discomfort.* Peppermint and Peppermint Vitality are the same essential oil.
More Choices
Need more choices? Here are a couple…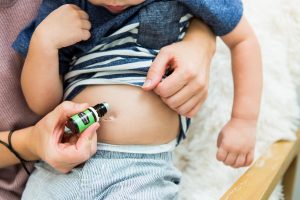 Our exclusive TummyGize blend can be diffused or applied directly on the tummy for an aroma that helps promote a comforting atmosphere. A carefully blended combination of Ginger, Tangerine, Fennel, and other premium essential oils, TummyGize has a naturally comforting aroma that may help when dealing with tiny tummies.
NOTE: Adults can use it, too!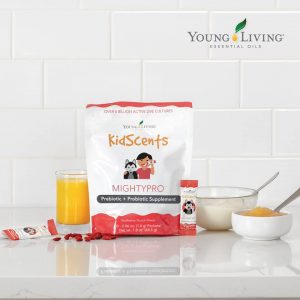 KidScents MightyPro is a great-tasting blend of prebiotics and probiotics featuring over 8 billion active, live cultures specially formulated to support gastrointestinal, digestive, and immune health in children. MightyPro successfully colonizes the gastrointestinal tract, provides support against occasional digestive discomfort, and helps maintain a healthy digestive system. Packaged in convenient, one-dose packets, MightyPro makes it easy to keep children up and active for fewer missed days of school, day care, and playing with friends.*
NOT JUST FOR KIDS: Adults can take this, too. Since Life 9 needs refridgeration, this gem is great for travel.
What Others Have Said
Here's what others in our community say…
Coming soon…
Ready to Order?
When you order via our link, you will also become a member of our community: SIMPLY :: wellness place with so many benefits!
Kindness, compassion AND next steps!
A personal, wellness concierge, to help you navigate your own wellness path.
Access to our signature wellness program. Get RESULTS!
Access to our online, educational platform, Oily U, full of dozens of wellness, educational modules.
Membership to our online, wellness community for support and inspiration.
Click here to order any of the products on this page? It's so easy!
You can choose the products you want and add any others.
If you have already ordered from Young Living, you will access your current account.
If you don't yet have an account, you will be part of our community
:
SIMPLY :: the wellness place
SIMPLY :: solutions
Note: This post is part of a series to help you identify targeted products from Young Living for your specific needs. 
Check the whole list here.
Grab our Top 10 Wellness Tips
Get started today!