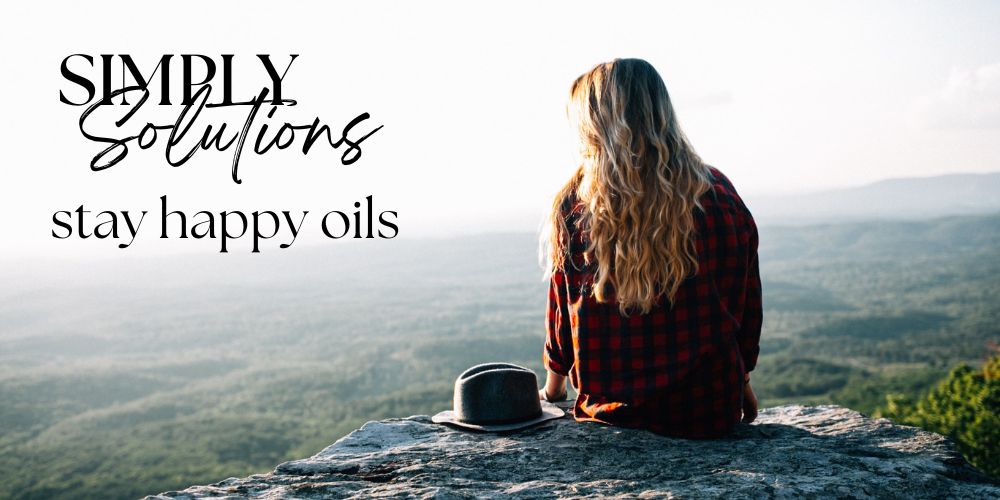 From
SIMPLY :: the wellness place
a community with heart and compassion to guide you on your wellness journey
who partners with Young Living, a company with heart and compassion
Could You Use Something to Uplift Your Mood?
Oh, yeah, #TheresAnOilForThat, too!!
If you need to shift your emotional state, grab an oil.
Essential oils affect us physically, emotionally, mentally and spiritually. In fact, essential oils powerfully affect the emotional body.
Here are just a FEW of the many oils you can use to help uplift your spirits!
Let's talk support!
So let's talk concrete steps. There are a few products we definitely recommend to help out!
Best Place to Start: The products under "Best Place to Start" are exactly that — they are known for helping with ENERGY, the quintessential products, of you will.
Even More Choices: Check "Even More Choices" for more ideas. These are products that may be known for other things but people have found they also helped with their energy.
What Other's Have Said: Go to "What Others Have Said" below, to check out stories of experiences from our whole community. We are here to help!
Best Place to Start: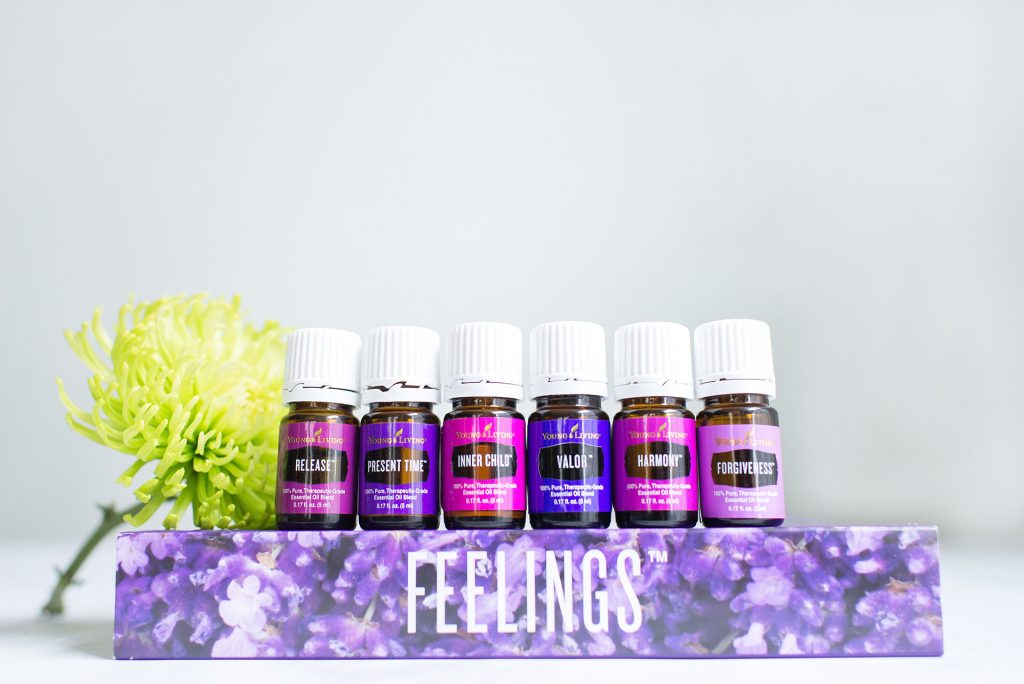 The Feelings Kit
The quintessential set for supporting your emotions.
The Feelings™ Collection features six essential oil blends that inspire feelings of emotional well-being and provide the foundation for encouraging forgiveness and identifying oneself. The essential oil blends featured in this collection are designed to help promote personal progression. Enjoy the empowering and uplifting benefits that Feelings can bring to your day-to-day.
The Feelings Collection includes:
Forgiveness
Harmony™
Inner Child™
Present Time™
Release™
Valor
More Choices
Here are a few individual oils you may want to choose from.
Read each to grab the one(s) that fits you best.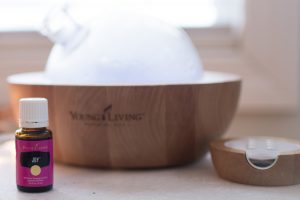 Joy™ essential oil blend is an exotic combination of floral and citrus essential oils, including Ylang Ylang, Geranium, Jasmine, Palmarosa, Rose, Bergamot, Lemon, and Tangerine, to enhance the frequency of self-love and bring joy to your heart.
Bergamot: Has a calming aroma
Geranium: Helps release negative emotions
Rose: Creates a sense of balance and elevates the mind
Ylang Ylang: Inspires a romantic aromatic atmosphere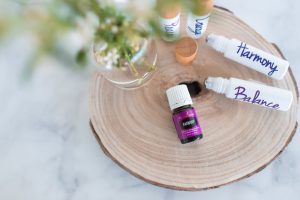 Harmony essential oil blend contains Sacred Sandalwood, Lavender, Ylang Ylang, Frankincense, Orange, Angelica, Geranium, Hyssop, Spanish Sage, Black Spruce, Coriander, Bergamot, Lemon, Jasmine, Roman Chamomile, Palmarosa, and Rose and was formulated by Young Living Founder D. Gary Young as a spiritual and emotional blend that may help promote harmony in all areas in life. This oil blend has an amazing way of amplifying the best in everyone. Intrigued at how different it smells on everyone, men have enjoyed it as an aftershave for years, and it is a main blend in Gary's Great Day Protocol. Harmony is also a great additive to the paint you use in your home to set intentions of harmony.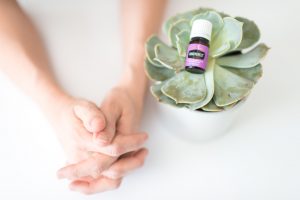 Forgiveness will help you move from self-denial, so you can forgive, forget, and let go of patterning of the past without harboring resentment. Start with forgiving yourself, even if it is for the smallest things. Allow the aroma of the 15 essential oils in Forgiveness essential oil blend to help you remember that forgiveness is what is most important to your personal growth. This aroma may allow your soul to sing the feelings of forgiveness.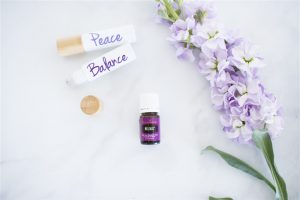 Release™ essential oil blend is a combination of 16 essential oils in an olive oil base. It creates a relaxing aroma that facilitates the ability to let go of anything that no longer serves you and promotes harmony and balance when applied topically or diffused.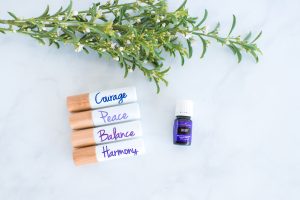 Valor® essential oil features Frankincense, Black Spruce, Blue Tansy, Camphor Wood, and Geranium and was formulated based on historical writings about Roman soldiers who were said to apply plant extracts and botanticals to instill feelings of courage and confidence before going into battle. Sometimes we need a little courage to handle our feelings. 🙂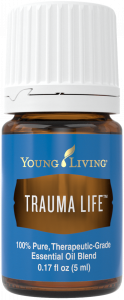 With its soothing, peaceful aroma, Trauma Life is a perfect addition to any tough situation. It is often the oil blend of choice during the precious moments at the beginning of life or at the end of life.
Black Spruce: Has a grounding aroma

Frankincense: Is elevating to the mind

Rose: Helps create positive emotions

Sandalwood: Helps center emotions

Valerian: Is emotionally balancing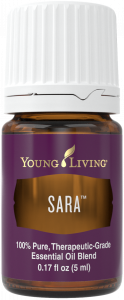 SARA essential oil blend was formulated and named by Young Living Founder D. Gary Young to be used as you work through unresolved feelings or life's challenges. Its scent is the perfect companion as you seek to block out distractions, words, and programming that keep you from discovering the truth of who you are.
What Others Have Said
Here's what others in our community say…
Coming soon…
Ready to Order?
When you order via our link, you will also become a member of our community: SIMPLY :: wellness place with so many benefits!
Kindness, compassion AND next steps!
A personal, wellness concierge, to help you navigate your own wellness path.
Access to our signature wellness program. Get RESULTS!
Access to our online, educational platform, Oily U, full of dozens of wellness, educational modules.
Membership to our online, wellness community for support and inspiration.
Click here to order any of the products on this page? It's so easy!
You can choose the products you want and add any others.
If you have already ordered from Young Living, you will access your current account.
If you don't yet have an account, you will be part of our community
:
SIMPLY :: the wellness place
SIMPLY :: solutions
Note: This post is part of a series to help you identify targeted products from Young Living for your specific needs. 
Check the whole list here.
Grab our Top 10 Wellness Tips
Get started today!