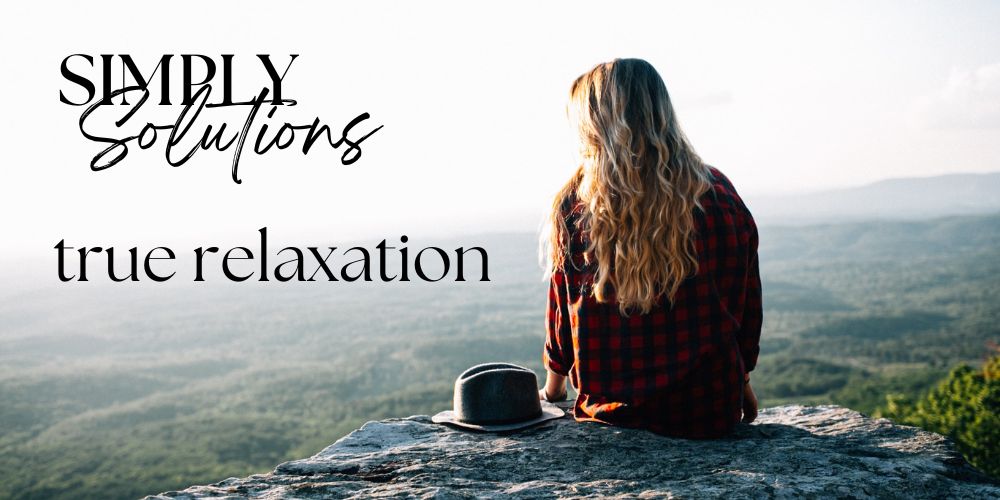 From
SIMPLY :: the wellness place
a community with heart and compassion to guide you on your wellness journey
who partners with Young Living, a company with heart and compassion
Stress…It's a part of Life
So Relaxation Must Be a Part, too
Here's the thing, what we think is helping us relax, really isn't.
Vegging in frong of the TV, drinking a glass of wine and sleeping don't relax us, they just numb us and we are just as stress afterward.
We need to tap into our Relaxation Response in order to truly relax.
And, you know what? There's an oil for that! 🙂
AND, you might want to check out the Deeper Quality Sleep post for more ideas since there is some overlap!
Let's talk support!
So let's talk concrete steps. There are a few products we definitely recommend to help out!
Best Place to Start: The products under "Best Place to Start" are exactly that — they are known for helping with ENERGY, the quintessential products, of you will.
Even More Choices: Check "Even More Choices" for more ideas. These are products that may be known for other things but people have found they also helped with their energy.
What Other's Have Said: Go to "What Others Have Said" below, to check out stories of experiences from our whole community. We are here to help!
Best Place to Start: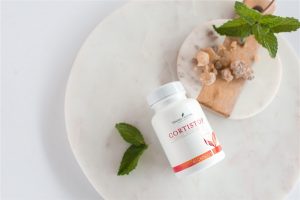 CortiStop is designed to address the way women's bodies react to the cortisol produced when under stress. When cortisol is produced too frequently, it can have negative health consequences such as feelings of fatigue, difficulty maintaining healthy weight, and difficulty maintaining optimal health of cardiovascular systems. CortiStop helps the body maintain its natural balance and harmony and supports the glandular systems of women with a combination of pregnenolone, herbs, and essential oils.*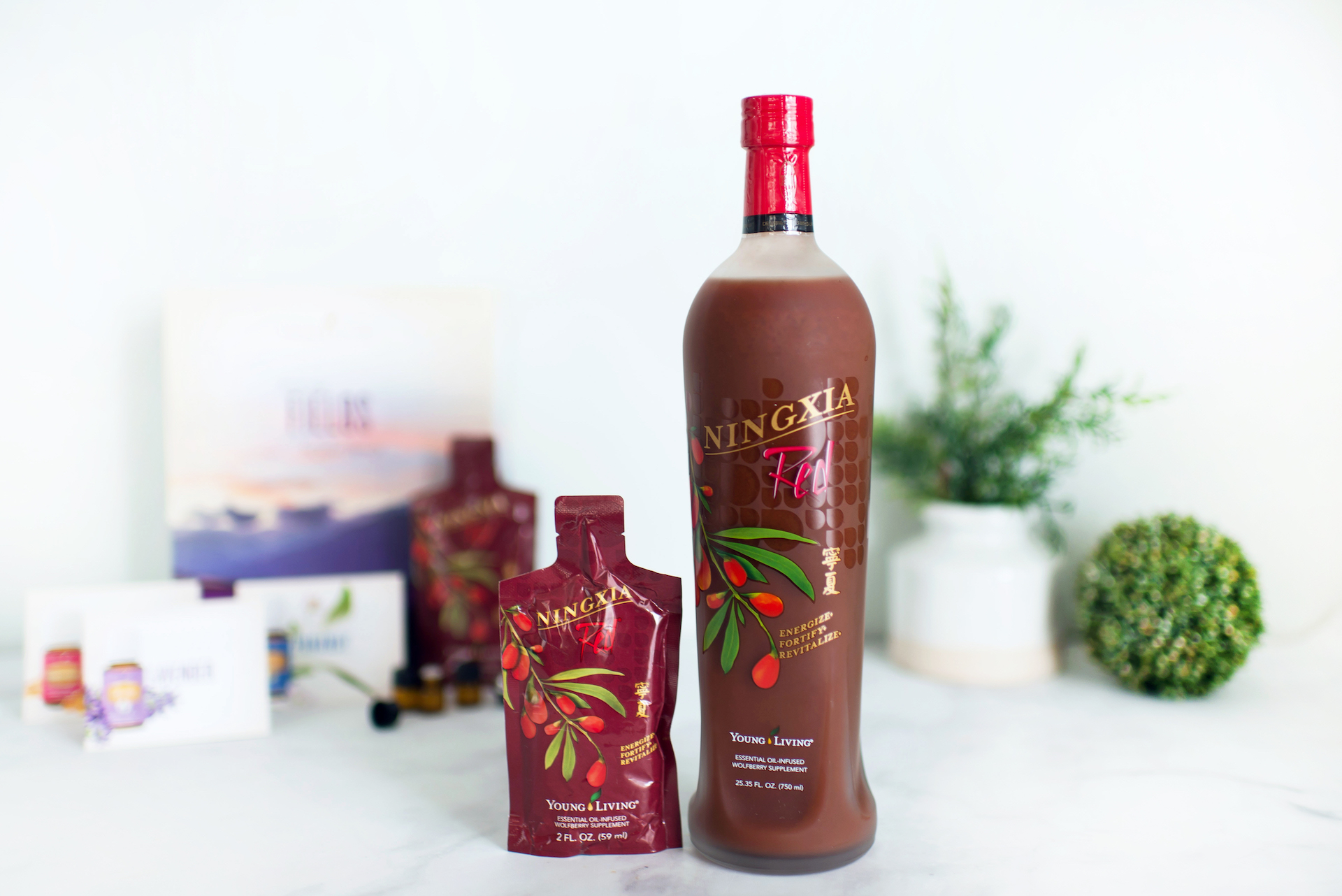 NingXia Red is Young Living's antioxidant & anti-inflammatory drink and Young Living's best seller world wide — for a reason. OMGoodness, this is truly AMAZING! Once you start using it, you will never go back! All you need is 1-3 oz, 1-2 times a day. Antioxidants affect every system of the body, help you recover faster from stress.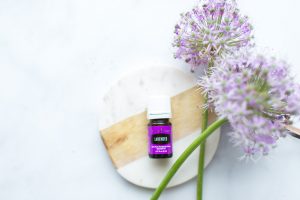 Lavender is known for it's calming effect.
BUT did you know it isn't just the aroma of lavender that is calming, it's the "nutrients" found in a truly high-quality oil. Young Living Lavender has it.
AND you can enjoy lots of other lavender products: hand & body lotion, bath gel, bath bombs.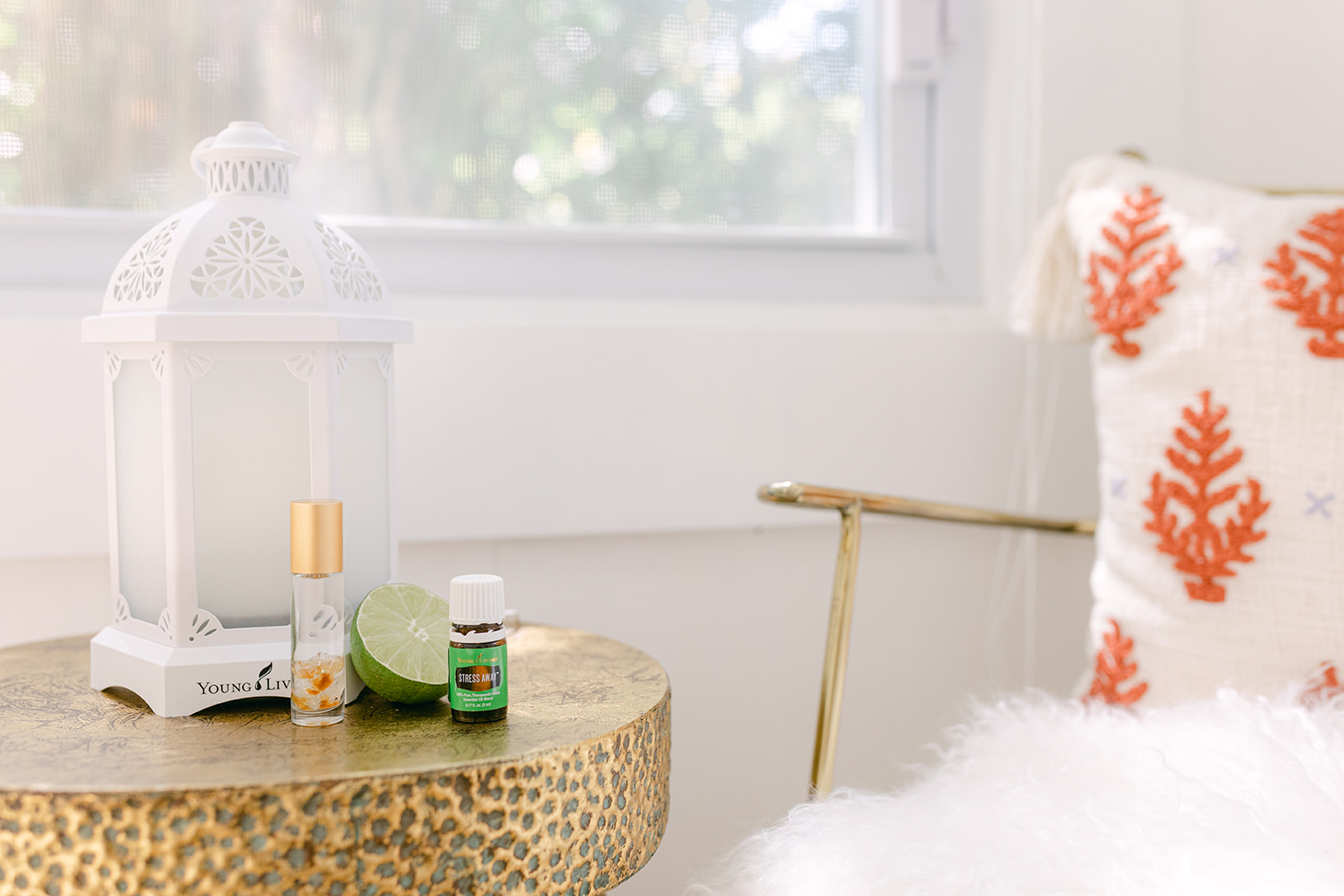 Stress Away: One of my very favorite aromas. So calming, too!
Stress Away™ essential oil blend features Copaiba, Lime, Cedarwood, Vanilla, Ocotea, and Lavender for an exotic aroma used for exactly what the name says and for achieving a happy and positive day.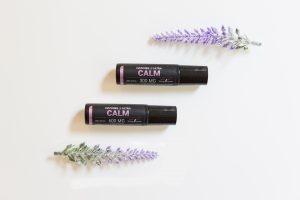 Calm CBD Roll-On: contains our high-quality CBD with 0.0% THC and an array of Young Living essential oils, including Eucalyptus, Frankincense, Lavender, Orange, Vetiver, and Ylang Ylang. These ingredients combine to create a peaceful environment that will help relax and quiet your mind and support a worry-free outlook. It's the perfect way to enhance your nighttime routine for a restful night's sleep.
It comes in both 300mg and 600mg strength.
More Choices
Need more choices? Here are a couple…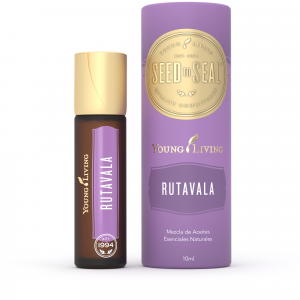 Rutavala: Formulated by Young Living Founder D. Gary Young, RutaVaLa combines three essential oils that are great for helping you create a sense of calm in your life. With its earthy, grounding aroma, RutaVaLa can create a peaceful environment. This blend has a reputation for its "interesting" aroma. It may not be your favorite scent, yet how you feel when experiencing it is worth it!
Lavender: Has a peaceful aroma

Valerian: Has a calming, grounding aroma

Rue (Ruta): Has calming properties and is also known as rue or herb of grace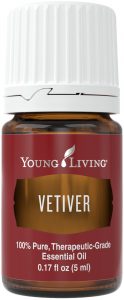 Vetiver: A truly grounding oil. Rub it into your feet for a calming moment.
What Others Have Said
Here's what others in our community say…
Coming soon…
Ready to Order?
When you order via our link, you will also become a member of our community: SIMPLY :: wellness place with so many benefits!
Kindness, compassion AND next steps!
A personal, wellness concierge, to help you navigate your own wellness path.
Access to our signature wellness program. Get RESULTS!
Access to our online, educational platform, Oily U, full of dozens of wellness, educational modules.
Membership to our online, wellness community for support and inspiration.
Click here to order any of the products on this page? It's so easy!
You can choose the products you want and add any others.
If you have already ordered from Young Living, you will access your current account.
If you don't yet have an account, you will be part of our community
:
SIMPLY :: the wellness place
SIMPLY :: solutions
Note: This post is part of a series to help you identify targeted products from Young Living for your specific needs. 
Check the whole list here.
Grab our Top 10 Wellness Tips
Get started today!