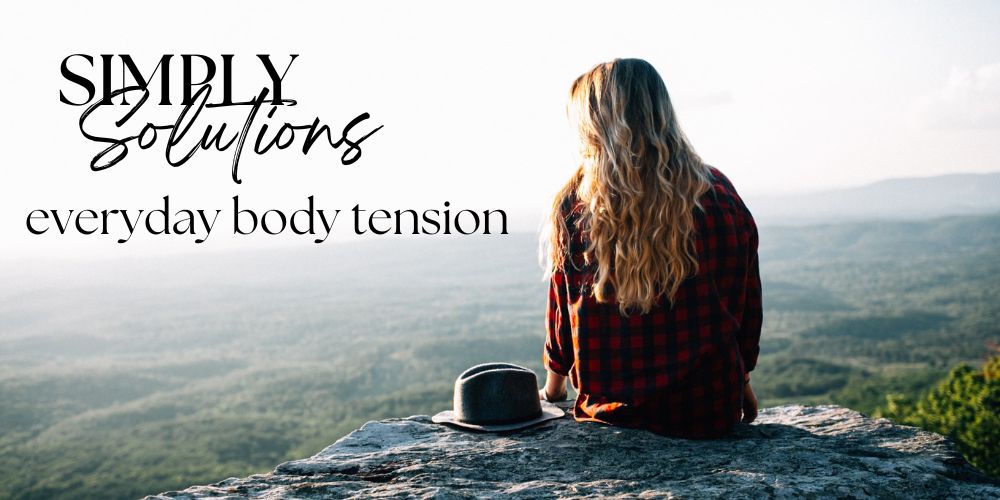 From
SIMPLY :: the wellness place
a community with heart and compassion to guide you on your wellness journey
who partners with Young Living, a company with heart and compassion
Could You Use Some Relief from Everyday Body Tension?

I think we ALL can!
Daily life… leaning over the computer… sitting in the car and at meetings… shoveling (Yep, we have winter here)… gardening… staring down at our phones… you get the idea.
Between everyday stress and tension, and the challenges of everyday life, muscle tension sure can get in the way.
What if… there was a way to rub something on…and feel better? 
OR a supplement that helps our bodies function better to offer support from the inside out.
Oh, wait, there is! Crazy amazing, actually. We can't wait for you to experience it for yourself
Something very important to know is that not everything works the same for everyone. Our bodies are all different. You may have to try more than one thing to get the results you want. And we often need to try something for a while to make a shift. The post will always be here so you can come back learn more wherever you want.
Let's talk support!
So let's talk concrete steps. There are a few products we definitely recommend to help out!
Best Place to Start: The products under "Best Place to Start" are exactly that — they are known for helping in this area, the quintessential products, of you will.
Even More Choices: We didn't do this section this time – instead we divided this post into internal and external support.
What Other's Have Said: Go to "What Others Have Said" below, to check out stories of experiences from our whole community. We are here to help!
Best Place to Start: Inside Support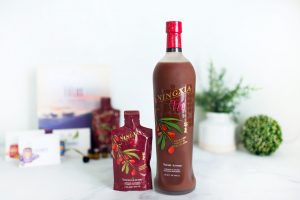 NingXia Red is Young Living's antioxidant & anti-inflammatory drink and Young Living's best seller world wide — for a reason. OMGoodness, this is truly AMAZING! Once you start using it, you will never go back! All you need is 1-3 oz, 1-2 times a day. Antioxidants affect every system of the body, even the musculoskeletal!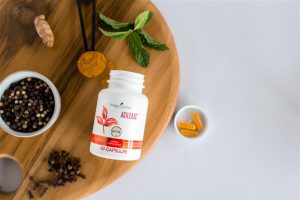 AgilEase is a joint health supplement that supports healthy cartilage, flexibility and mobility, and the body's natural response to inflammation after exercise. With a powerful blend of ingredients—including frankincense powder, UC-II undenatured collagen, and an essential oil blend of Wintergreen, Copaiba, Clove, and Northern Lights Black Spruce—AgilEase can help you protect your joint and cartilage health and gain greater mobility and flexibility through the reduction of inflammation.*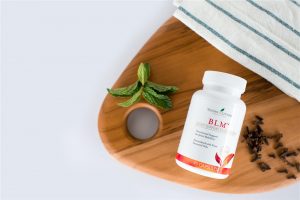 BLM supports normal bone and joint health. This formula combines powerful, natural ingredients such as type II collagen, MSM, glucosamine sulfate, and manganese citrate enhanced with essential oils. These ingredients have been shown to support healthy cell function and encourage joint health and fluid movement.*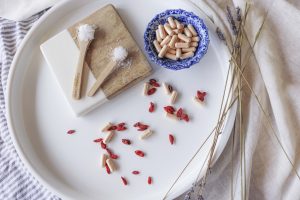 Sulfurzyme contains a unique blend of Ningxia wolfberry fruit powder and MSM, a dietary sulfur that bolsters the joints, aids the immune system, and helps support normal metabolic function, circulation, and bone, hair, and skin health. It can even help support recovery time of joints after exercise.*
Best places to start: Topical
Cool Azul Pain-Relief Cream & Sports Gel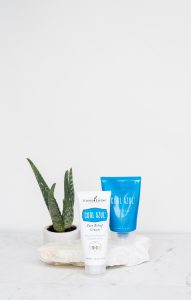 With the methyl salicylate from Wintergreen essential oil and natural menthol found in Peppermint, Cool Azul Pain-Relief Cream alleviates pain and provides temporary relief from minor muscle and joint aches, arthritis, strains, bruises, and sprains and full-strength cooling relief on contact. Free of synthetic ingredients, this plant-based formula is the perfect natural over-the-counter pain-relief alternative.
Cool Azul Sports Gel features Young Living's premium Cool Azul essential oil blend—crafted by Young Living Founder D. Gary Young—that instantly creates a cooling sensation. The aloe-based formula has a smooth consistency for easy application that won't leave you feeling sticky. With alternating warming and cooling sensations, an invigorating yet calming aroma, and moisturizing botanicals, Cool Azul Sports Gel is the perfect companion to have on hand for any physical activity at home or on the go.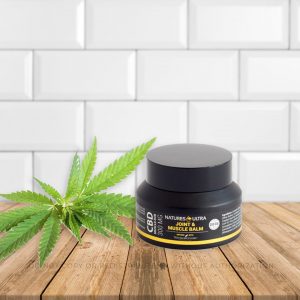 CBD Muscle Rub combines CBD, menthol, and a selection of Young Living premium essential oils such as Camphor, Clove, Lemon, Peppermint, Tea Tree, Wintergreen, and more. The result is a powerful balm that offers a cooling sensation you'll love. Whether you're relaxing after a workout or settling down after a long day, you'll love the way CBD Muscle Rub cools your tired muscles after exercising or physical activity.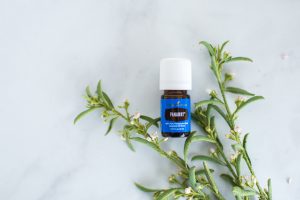 PanAway is formulated with four essential oils, including Helichrysum. The Young Living Dalmatia Aromatic Farm in Split, Croatia, is one of our primary suppliers of Helichrysum essential oil. Each oil in this blend was carefully selected by Young Living Founder D. Gary Young for its invigorating and refreshing properties.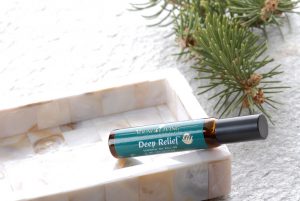 Deep Relief Roll-On is an exclusive blend that is a perfect on-the-go companion to help soothe your fatigued muscles. This blend features Wintergreen, containing methyl salicylate, and Peppermint, containing menthol, both of which create a cooling, soothing sensation when applied to your skin. All nine essential oils were carefully selected to create Deep Relief's invigorating benefits.
What Others Have Said
Here's what others in our community say…
Coming soon…
Ready to Order?
When you order via our link, you will also become a member of our community: SIMPLY :: wellness place with so many benefits!
Kindness, compassion AND next steps!
A personal, wellness concierge, to help you navigate your own wellness path.
Access to our signature wellness program. Get RESULTS!
Access to our online, educational platform, Oily U, full of dozens of wellness, educational modules.
Membership to our online, wellness community for support and inspiration.
Click here to order any of the products on this page? It's so easy!
You can choose the products you want and add any others.
If you have already ordered from Young Living, you will access your current account.
If you don't yet have an account, you will be part of our community
:
SIMPLY :: the wellness place
SIMPLY :: solutions
Note: This post is part of a series to help you identify targeted products from Young Living for your specific needs. 
Check the whole list here.
Grab our Top 10 Wellness Tips
Get started today!