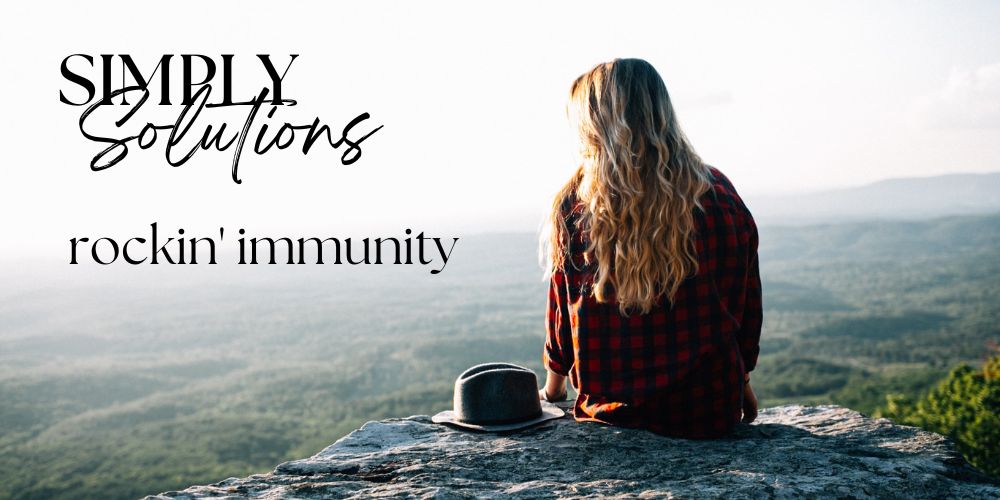 From
SIMPLY :: the wellness place
a community with heart and compassion to guide you on your wellness journey
who partners with Young Living, a company with heart and compassion
Did you know you have control over your immunity?

Here's to STAYING Healthy!
Now let's get going….
What if you could STAY HEALTHY … or, at least healthier? (Sometimes your number is just up and you are going to get sick!)
What would it be worth to you to not miss work?
Parents, what would the value be of being able to keep YOUR immune system strong when little ones are sick? (Or keep theirs strong when YOU are sick?)
Or keep the WHOLE household feeling fabulous all year round?
Simply using the oils on a regular basis, in general, is going to help you be healthier BUT we do have products specifically designed to keep that immune system working in tip top shape!
Let's talk support!
So let's talk concrete steps. There are a few products we definitely recommend to help out!
Best Place to Start: The products under "Best Place to Start" are exactly that — they are known for helping with ENERGY, the quintessential products, of you will.
Even More Choices: Check "Even More Choices" for more ideas. These are products that may be known for other things but people have found they also helped with their energy.
What Other's Have Said: Go to "What Others Have Said" below, to check out stories of experiences from our whole community. We are here to help!
Best Place to Start: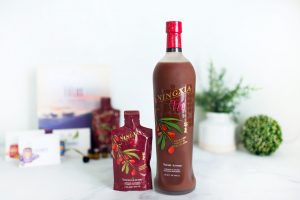 NingXia Red is Young Living's antioxidant & anti-inflammatory drink and Young Living's best seller world wide — for a reason. OMGoodness, this is truly AMAZING! Once you start using it, you will never go back! All you need is 1-3 oz, 1-2 times a day. Antioxidants affect every system of the body, even the immune system, so it can do what it does best – keep you healthy!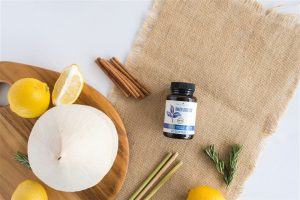 Oh, how I love thee. This supplement has saved me on many occasions. Created specifically to support all of the systems of the body from the onslaught of toxins and chemicals from our water supply, the air, our food, etc, the mainstay of Inner Defense is Young Living's proprietary essential oil blend, Thieves Vitality (read below). It's what I turn to when I neex extra immune support like when someone in the house is sick or we are about to hop on a plane.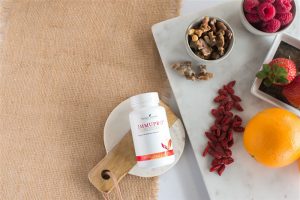 ImmuPro herbal supplement is specially formulated to support the immune system when combined with a healthy lifestyle and includes melatonin, which encourages healthy sleep cycles.* This power-packed formula provides zinc and selenium to support proper immune function along with melatonin to promote the body's natural sleep rhythm and encourage restful sleep. It combines naturally derived immune-supporting Ningxia wolfberry polysaccharides with a unique blend of reishi, maitake, and agaricus blazei mushroom powders.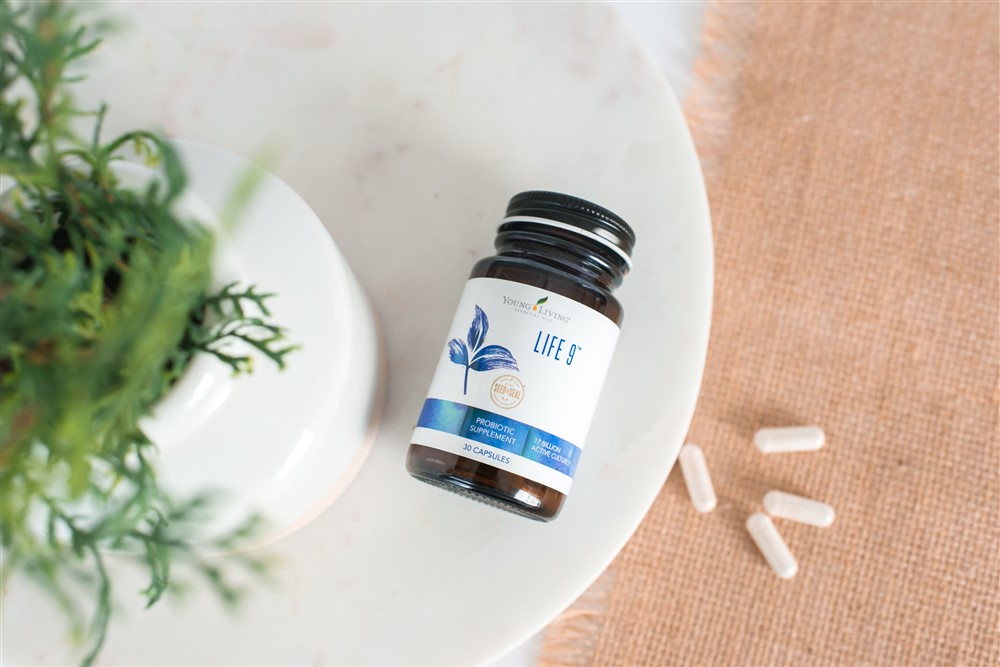 A simple addition for people looking to optimize their digestive and immune system health, Life 9 helps maintain healthy intestinal functioning, supports crucial diversity within your gut microbiome, and helps replenish healthy bacteria to keep your body going strong.
With over 17 billion live cultures, Life 9 is a favorite for those who struggle with common gut discomfort. Named for the nine varying bacterial strains found in this once-daily capsule, Life 9 can be added to your supplement rotation to give your gut all the little helpers it needs to do its job right.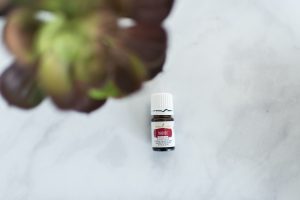 Thieves® essential oil blend is a powerful combination of Clove, Lemon, Cinnamon Bark, Eucalyptus Radiata, and Rosemary essential oils.  Formulated by Young Living founder, D. Gary Young, this blend was created from research recorded in the archives of the British Museum library about a group of 14th century European perfumers and spice traders who rubbed oils on themselves while they robbed the dead and dying. The first essential oil blend to be scientifically evaluated in a university research laboratory, Thieves Vitality offers the key benefits of overall wellness and support for a healthy immune system.* Thieves and Thieves Vitality are the same essential oil blend.
We will add it to our supplement capsules with oils on those days when we need a little something extra.
Frankincense Vitality Oil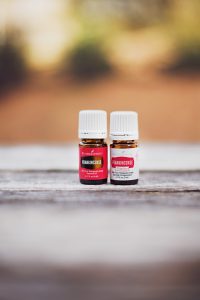 Frankincense Vitality:  has been known to enhance immunological function, beautify skin, and increase spiritual awareness. Frankincense Vitality has an unmistakable taste and carries properties that can help support overall well-being and a healthy immune system when taken internally.*
More Choices
Need more choices? Here is something to consider…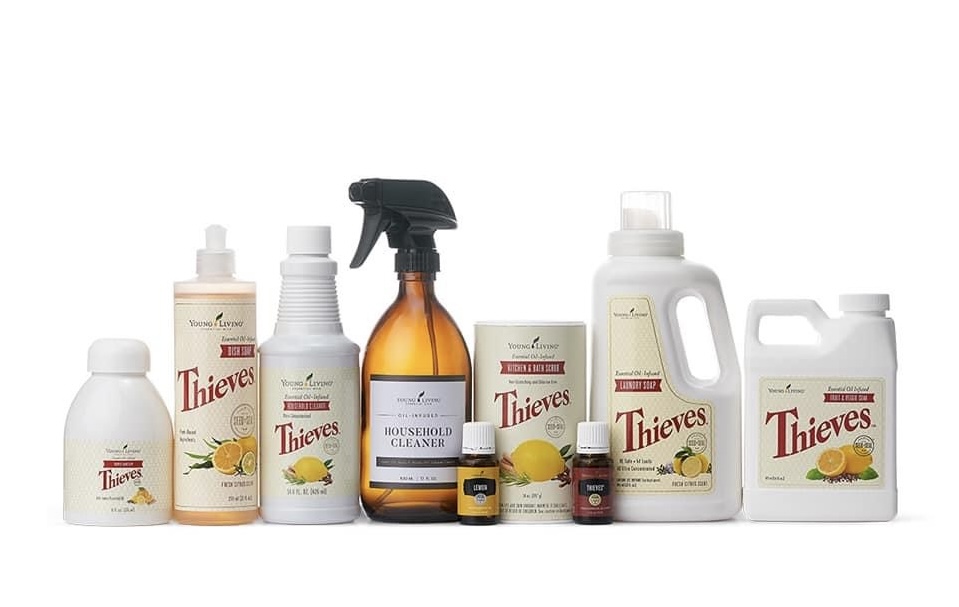 Safer products make a huge difference on your immune system.
Think of it this way, whenever we get toxins in our body, it's our immune system that has to clean them up.
We all have toxins in our bodies and are exposed to them daily – it's part of modern day life – but if we could limit the amount by choosing safer products for our homes, it just makes sense.
In comes the Thieves line of products. I one-stop shop for cleaning up a chunk of your home.
If this intrigues you, check out our post on Healthier Homes: Greening Up Our Homes.
What Others Have Said
Here's what others in our community say…
Coming soon…
Ready to Order?
When you order via our link, you will also become a member of our community: SIMPLY :: wellness place with so many benefits!
Kindness, compassion AND next steps!
A personal, wellness concierge, to help you navigate your own wellness path.
Access to our signature wellness program. Get RESULTS!
Access to our online, educational platform, Oily U, full of dozens of wellness, educational modules.
Membership to our online, wellness community for support and inspiration.
Click here to order any of the products on this page? It's so easy!
You can choose the products you want and add any others.
If you have already ordered from Young Living, you will access your current account.
If you don't yet have an account, you will be part of our community
:
SIMPLY :: the wellness place
SIMPLY :: solutions
Note: This post is part of a series to help you identify targeted products from Young Living for your specific needs. 
Check the whole list here.
Grab our Top 10 Wellness Tips
Get started today!