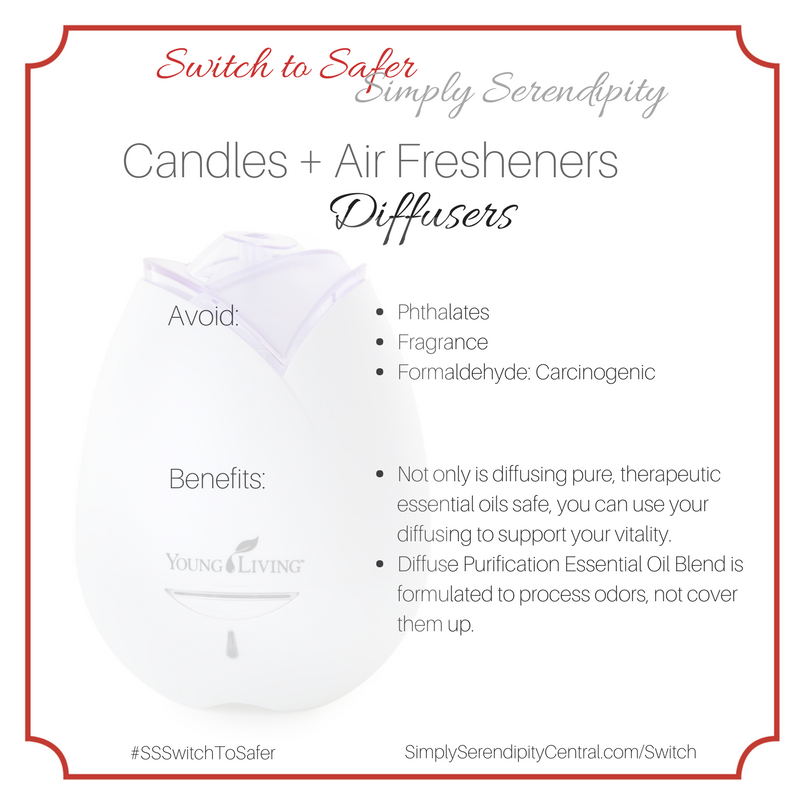 Enjoy the entire Switch to Safer series!
Click here!
You have guests coming over in twenty minutes, and you made your family chili for dinner.  Your entire first floor now smells like chili, so you quickly grab an air freshener to cover up the smell.  But, is the smell better than the chemicals that may be hiding in your apple scented air freshener?
Air Fresheners:
What to avoid: 
The Environmental Working Group rates most air freshener products between a "C" and a "F".  In short, they fail the test.
Here are some specific ingredients to avoid:
"Fragrance" is a blanket term used by companies to hide chemicals and toxins.  It can be an irritant and harmful to the respiratory system.
Isobutane, while appears to be relatively safe when pure, if it comes across the impurity butadiene it may cause cancer and may harm both the male and female reproductive system.
Acetone can have hematologic effects (which is blood cells' response to radiation), dermatitis, and central nervous system damage.
Candles:
What to avoid:
There is no evidence that scented candles are any better than other forms of air fresheners.  That being said, here are some toxins that can definitely be found in candles:
Fragrance. Again.  Nothing smells like artificial cherries naturally. And the scariest thing?  We don't really know which chemicals are in there.
Dyes.  Many scented candles have a bright color to match there scent, which can be pretty cute.  However, candles are not naturally a bright red or blue or purple, and the chemicals making them that color are released into your home everytime you use the candle.
BHT is an irritant for skin/lungs/eyes, is also toxic to some organs, and may be a hormone disrupter.
Switch to Safer:
There are so many options!
You can change the scent at any time, and it's super easy to do.
You also get the amazing benefits of Young Living's Essential Oils!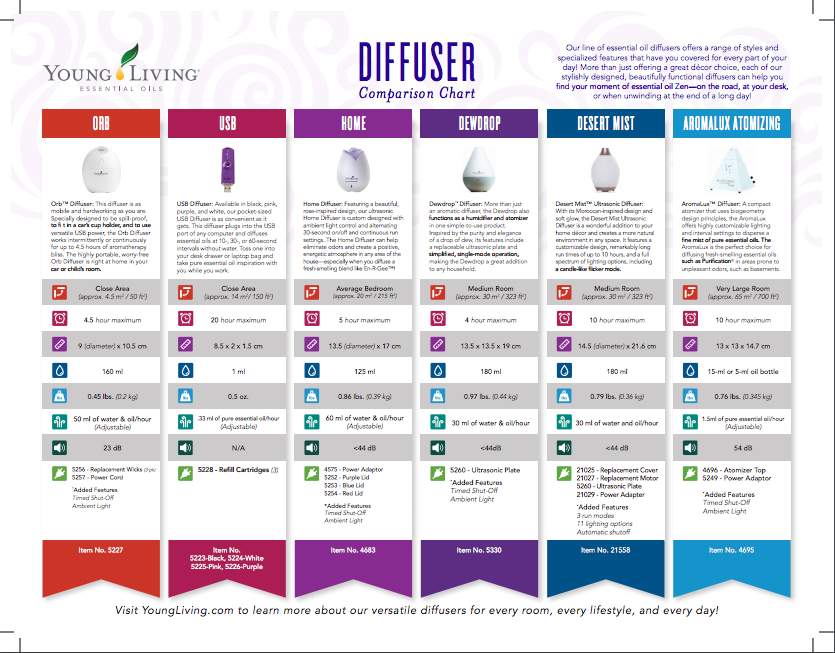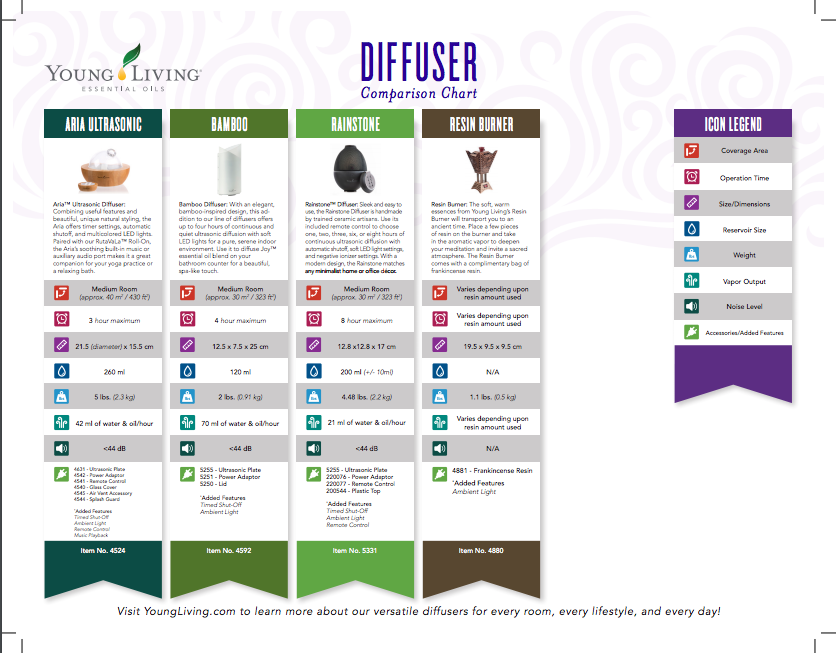 What are you waiting for?  It's time to switch to safer!  It's time to add one of Young Living's diffuser to your house!
Ready to take the next step?
Sources:
http://www.ewg.org/guides/cleaners/5140-GladeAutomaticSprayAppleCinnamon#.WZ4nXXeGOu5
http://www.ewg.org/guides/cleaners/content/faq#q34
http://www.whatsinsidescjohnson.com/ca/en/brands/glade/glade–wax-melts-blooming-peony-and-cherry
https://www.ewg.org/skindeep/ingredient/700741/BHT/#.WZ4pq3eGOu4